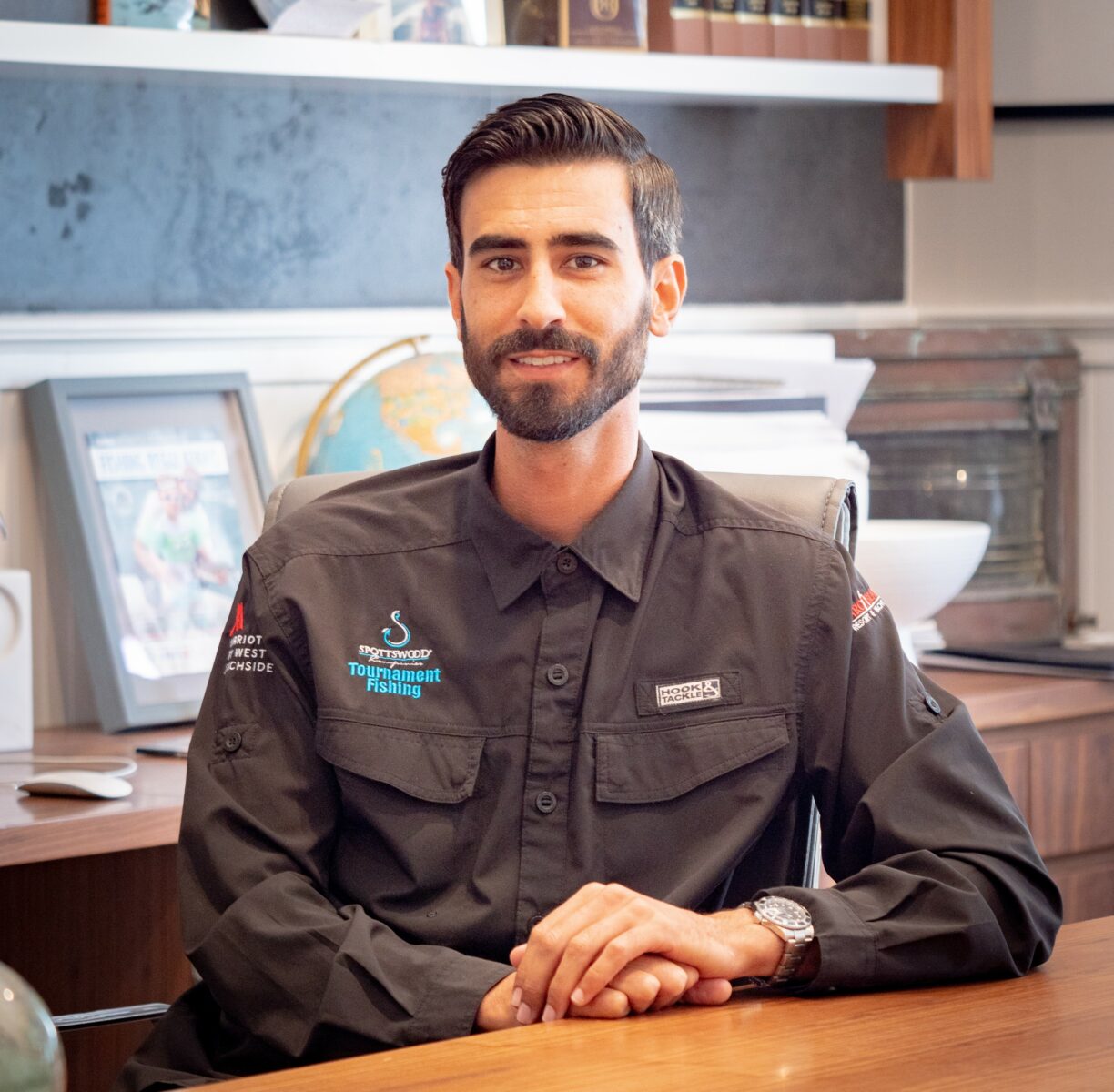 Robert A. Spottswood, Jr.
Current Employment/Affiliation:
Robert A. Spottswood, Jr. is among the seventh generation of Spottswood family members living in Key West, Florida. Robert is continuing to carry on his family's deep legacy in Key West, with a commitment to raising his family, contributing to the community, and ensuring lasting value for generations to come.
Robert holds a diverse portfolio of positions within the Spottswood family of companies.  Among others, he is the President of Spottswood Companies, Spottswood Management and Keystar Construction, and is the Chief Operating Officer and Chief Legal Officer of Brightwild, Additionally, he is a Partner at Spottswood & Sterling, a boutique real estate and advocacy law firm based in Key West, Florida.
Experience
Robert received his undergraduate degree in food and resource economics from the University of Florida and continued his education at Nova Southeastern University in South Florida. During his time at Nova, Robert collaborated with various environmental organizations, including the Everglades Law Clinic, where he advocated for responsible development and the preservation of critical native habitats for endangered species.
Robert joined the national law firm of BakerHostetler immediately after law school and specialized in real estate and the hospitality law, with a particular emphasis on transactions related to the ownership, development, and management of fractional ownership resorts.
Following Hurricane Irma, Robert and his wife Stephanie moved home to Key West where they now reside with their children Florence, Eleanor, and Robert III.
With a deeply rooted history in the hospitality industry and conservation, Robert has a unique understanding of the interplay between business objectives and our environment.
Beyond his professional endeavors, Robert is also a Board Member of the Fish and Wildlife Foundation of Florida and The Nature Conservancy.
Fisheries Management Philosophy:
As a seventh-generation Floridian, lifelong fisherman, and someone who deeply cares about the preservation of our waters, being selected to serve on the South Atlantic Fishery Management Council is a distinct honor and privilege. I am profoundly thankful for this opportunity, and I look forward to working alongside my colleagues on the council to ensure that the health of our marine ecosystems remains a top priority and to work to alleviate the hardships faced by fishermen up and down the coast.