Golden Crab
The Golden Crab Fishery Management Plan applies to the golden crab resources of the South Atlantic Region. The original FMP was approved in 1995.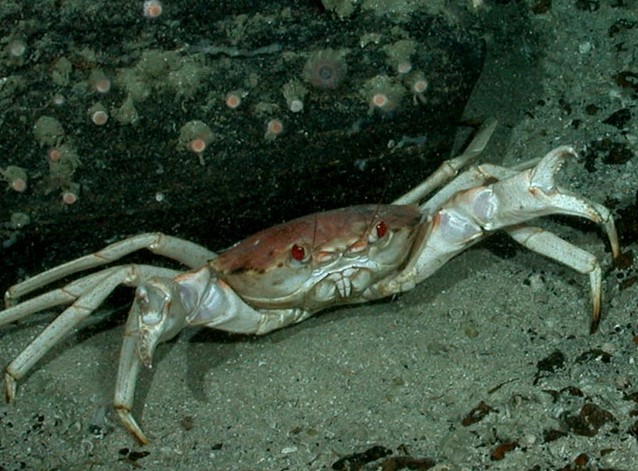 Official name: Fishery Management Plan for the Golden Crab Fishery of the South Atlantic Region.
The Golden Crab FMP established a management program for the golden crab fishery in the South Atlantic Exclusive Economic Zone. The FMP set up a limited entry system and divided the fishery into three zones, required escape gaps with degradable panels in crab traps, prohibited the sale of female crabs, limited retention of female crabs to 0.5% by number, and required that crabs be landed whole.
Amendments under development
Golden Crab Amendment 11

Included in the Comprehensive Acceptable Biological Catch Control Rule Amendment. Modifies the Acceptable Biological Catch (ABC) Control Rule to address scientific uncertainty, management risk, and rebuilding stocks. Specifies criteria and procedures for phase-in of ABC changes and carry-over of unused portions of annual catch limits.

Final approval
Completed Amendments