Coastal Migratory Pelagics
Coastal Migratory Pelagics
The Coastal Migratory Pelagics Fishery Management Plan applies to the Coastal Migratory Pelagic resources of the Gulf of Mexico and Atlantic Regions (New York through Texas) and includes Gulf and Atlantic king and Spanish mackerel and Gulf cobia species. The original FMP was approved in 1982.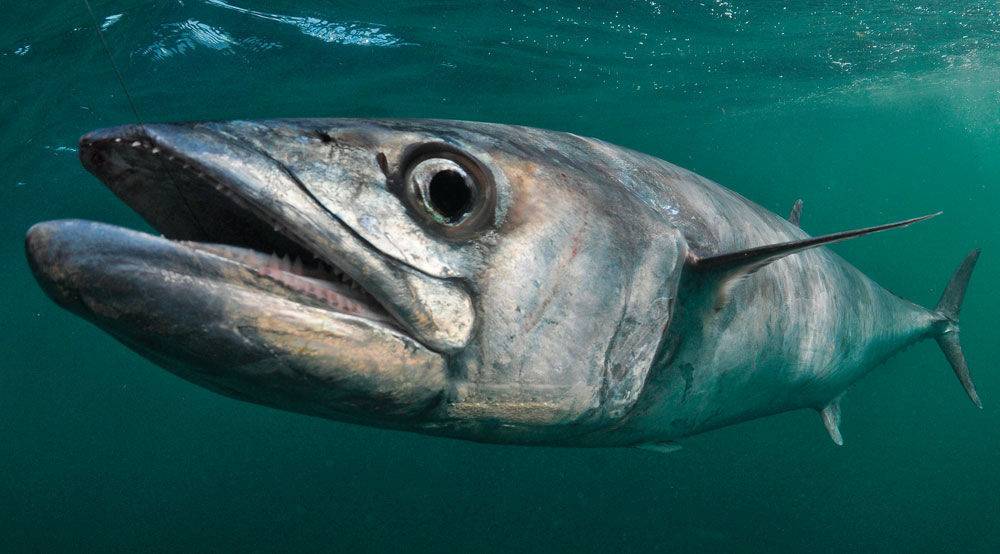 FMP Objectives
Official name: Fishery Management Plan for Coastal Migratory Pelagic Resources in the Gulf of Mexico and Atlantic Region.
FMP objectives are currently pending approval from the Council.
Stabilize yield at the maximum sustainable yield (MSY), allow recovery of overfished populations, and maintain population levels sufficient to ensure adequate recruitment.
Provide a flexible management system for the resource which minimizes regulatory delay while retaining substantial Council and public input in management decisions and which can rapidly adapt to changes in resource abundance, new scientific information, and changes in fishing patterns among user groups or by areas.
Provide necessary information for effective management and establish a mandatory reporting system for monitoring catch.
Minimize gear and user group conflicts.
Distribute the total allowable catch of Atlantic migratory group Spanish mackerel between recreational and commercial user groups based on the catches that occurred during the early to mid-1970s, which is prior to the development of the deep-water run-around gillnet fishery and when the resource was not overfished.
Minimize waste and bycatch in the fishery.
Provide appropriate management to address specific migratory groups of king mackerel.
Optimize the social and economic benefits of the coastal migratory pelagic fisheries.
Recent news
Upcoming meetings
Amendments under development
CMP Amendment 35

Included in the Joint Commercial Electronic Logbook Reporting Amendment. Modifies reporting requirements for commercial logbooks in the snapper grouper, coastal migratory pelagics (mackerel and cobia) , and dolphin wahoo fisheries.

Final approval
CMP Framework Amendment 13

Amendment Summary Purpose of Amendment: Responds to the latest stock assessment (SEDAR 78). Atlantic Spanish Mackerel are neither overfished nor undergoing overfishing. This amendment will update catch levels based on the SSC recommendations. Action Summary: adoption of new catch-level recommendations. Key Events: Amendment documents Public comments Staff Contact

Pre-scoping
Completed Amendments