Advisory panel members include recreational and commercial fishermen, industry representatives, seafood dealers, representatives from non-governmental organizations (NGOs), and other interested members of the public. They play an important role in the federal fishery management process by providing information and recommendations at the grassroots level. Members of each of the Council's advisory panels advise the Council about trends in fisheries, environmental concerns relating to fishery ecosystems, enforcement issues and management impacts on fishermen and fishing communities.
Beginning in 2017, the Council's advisory panels also began providing Fishery Performance Reports. These reports provide the Council and its Scientific and Statistical Committee with updated descriptions of the factors that influence fishing effort and catch within each of the Council's fisheries. The Fishery Performance Reports are included in the Council Meeting briefing book materials.
Who can serve and how do I apply?
The Council solicits applicants for specific seats on various advisory panels as they become available. The open seats are advertised through news releases. Applications may also be submitted at any time.
How are advisory panel members appointed and what are the terms of service?
The Council considers applications for open seats on its advisory panels during regularly scheduled Council meetings, usually during the Council's June and December meetings. Applications are reviewed by the Council during closed session (all application information is considered confidential). Appointments are then made during an open session. Applicants are contacted regarding their status. Active applications are kept on file for two years.
Once appointed, advisory panel members serve voluntarily for 3-year terms. Advisory panels generally meet no more than once or twice each year for 1-2 day meetings. If an advisory panel does not meet within the calendar year, that period does not count against the term. At the end of the 3-year terms, the AP member's seat is open to qualified applicants and the current member is also eligible for reappointment. Most members are limited to serving 3 consecutive terms.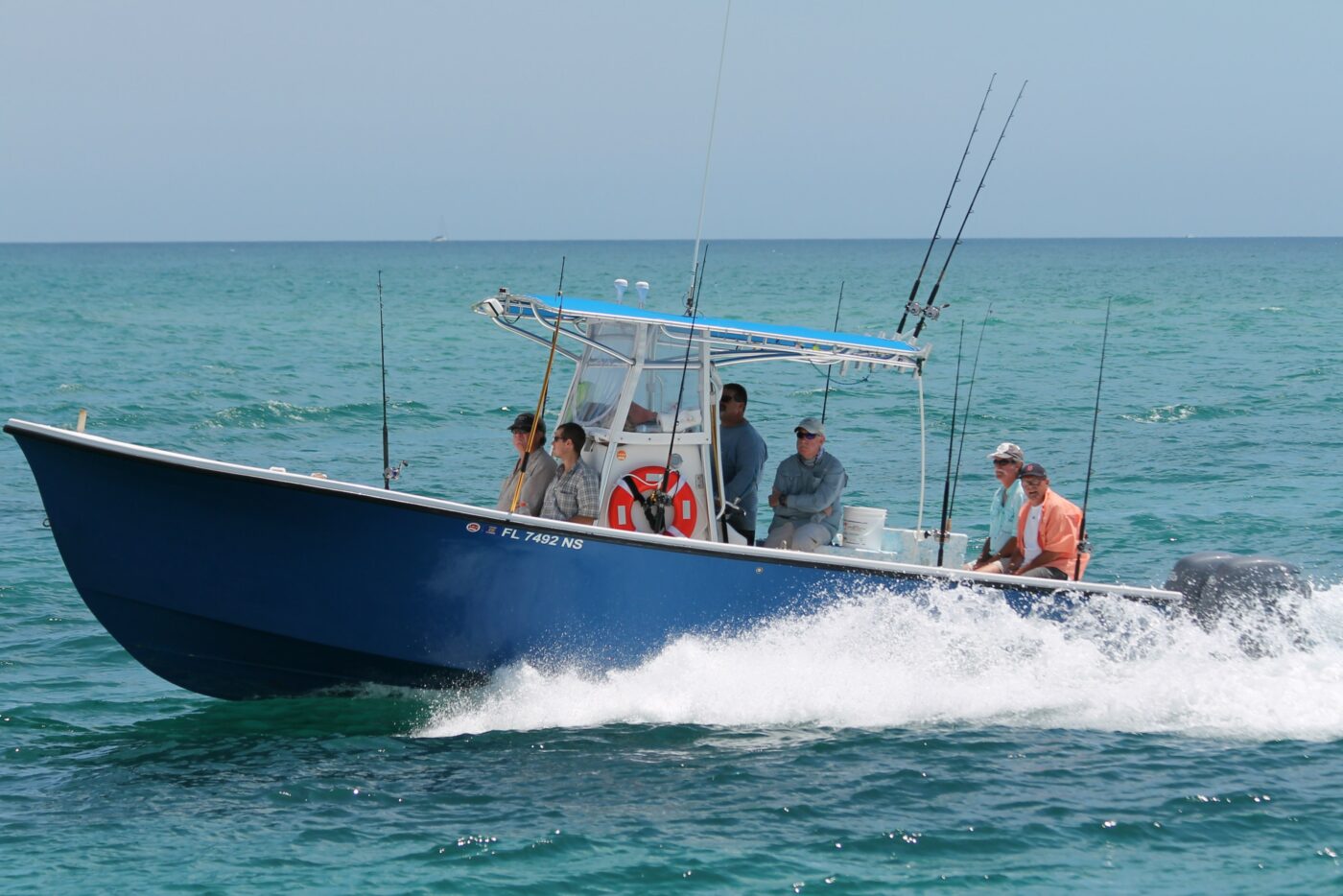 Get Involved – Talk with Advisory Panel Members or Apply
Fishermen and members of the public are encouraged to contact the advisory panel representatives in your area, sector, and fishery with any concerns or suggestions you may have. Open seats on advisory panels are advertised periodically through the Council office, typically in the spring and fall each year. You may submit an application at any time, using the online forms available below:
Current Advisory Panel Membership
Coral

Jocelyn Karazsia, Chair
Dr. Sandra Brooke, Vice Chair
Jessica Ward
John Cramer
Dr. Henry Feddern
Dr. Roland Ferry
Dr. Nicole Fogarty
Dr. David Gilliam
Michael Merrifield
Jamie Monty
Ken Nedimyer
Kimberly Puglise
Dr. Steve Ross
Stephanie Schopmeyer
Margot Stiles
Joshua Voss
Citizen Science Pool

Holly Abeels, Chair
Allison Alexander, Vice Chair
Jim Atack
Trip Aukeman
Courtland Babcock III
James Brodbeck
Scott Baker
Luiz Barbieri
Michelle Beasley
Paulitta Benett-Martin
Walter Bubley
Col. Bruce Buckson
Scott Buff
Michael Burton
Lora Clarke
Robert Crimian
Leda Cunningham
Forest David
Lynessa Dutka-Giannelli
Michelle Duval
Brett Fitzgerald
Bryan Fluech
Karla Gore
Bill Gorham
David Harmon
Frank Helies
William Heyman
Rusty Hudson
Jimmy Hull
Ryan Jiorle
Kathy Knowlton
Shelly Krueger
Ira Laks
George Lapointe
Laura Leach
Bernard Linney
Robert Lorenz
Dee Lupton
Gretchen Martin
Bruce Mason
Chris McHan
Richard Merrick
Sara Mirabilio
George Mitchell
James Morley
Trish Murphey
Joe Myers
Laura Oremland
Greg Peralta
Tom Roller
Kevin Rose
Michael Rowland
Paul Rudershauser
Michelle Ryan
Beverly Sauls
George Sedberry
Tracey Smart
Monica Smit-Brunello
Scott Smith
Dave Snyder
Mimi Stafford
William Warren-Hicks
Erik Williams
Coleby Wilt

Otto Gruhn
Dolphin Wahoo

Chris Burrows, Chair
Jonathan Reynolds, Vice Chair
Brice Barr
James "Chip" Berry
Richard DeLizza
Robert Frevert
Richard Harris
Earl Harris, Jr.
Glenn Hopkins
Jay Kavanagh
Dan Owsley
Tim Scalise
Rom Whitaker III
Charles Yeomans
Mid-Atlantic Representatives: Bill Richardson, John Nappo
New England Representatives: Randall Morgan, Michael C. Plaia
Golden Crab

Robert Palma, Chair
Howard Rau Jr., Vice Chair
Nuno Almeida
Theresa Coppa
Tim McGurl
David Nielsen
Glenn Ulrich
Habitat Protection and Ecosystem-Based Management

Anne Deaton, Chair
Cynthia Cooksey, Vice Chair
Dr. Rene Baumstark
Dr. John Galvez
Jeff Hartzler
Steve Miller
David Webb
Sam Young
Paul Medders
Thomas Jones
Alice Lawrence
John Ellis
Joel Fodrie
David Glenn
Rita Merritt
Shane Staples
Mark Caldell
Paula Keener
George Madlinger
Stacie Crowe
Jeff Soss
David Whitaker
Laura Busch
Dr. Laurent Cherubin
Dr. Ronald Ferry
Mark Hansen
Lisa Havel
Brian Hooker
Dr. Wilson Laney
Dr. Steve Ross
Kevin Spanik
Outreach and Communications

Scott Baker Jr., Chair
Shelly Krueger, Vice Chair
Tina Berger
Lt. James Bruce
Melissa Crouch
Steve Dougherty
Bryan Fluech
Graham Gaines
BeBe Dalton Harrison
Katie Latanich
Diana Martino
Sean Meehan
Emily Muehlstein
George Patane
Mark Phelps
Mary Sabo
Cinthia Sandoval
Patricia Smith
Robert Todd Tyler Jones
Erin Weeks
Mackerel Cobia

Ira Laks, Chair
Anthony Benevento, Vice Chair
Keith Bowen
Stephen Donalson
Steve English
Charles Griffin
Rusty Hudson
William Jones
Aaron Kelly
Charles Locke
John Mallette
Thomas Newman
Greg Peralta
Brad Phillips
Charles Proudfoot
Gary Robinson
Paul Rudershausen
Law Enforcement

Captain Scott Pearce, Chair
Lt. James Bruce, Vice Chair
Colonel Bruce Buckson
Captain Michael Paul Thomas
Michael Freeman
Alana Harrison
Captain Chris Hodge
Nickey Maxey
Lt. Pat O'Shaughnessy
Kevin Roberson
Jamal Ingram
Captain Garland Yopp
Deepwater Shrimp

Michael Merrifield, Chair
Nancy Jones, Vice Chair
Marilyn Solorzano
Jason Vogelsong
Lee Vogelsong
John Williams
Damien Solorzano
Brent Zirlott
Snapper Grouper

Jimmy Hull Jr., Chair
Robert Lorenz, Vice Chair
Vincent Bonura
Richen "Dick" Brame
Randal Beardsley
Tony Constant
Jack Cox Jr.
Andrew Fish
Robert Freeman
Richard Gomez
Lawton Howard
Chris Kimrey
Selby Lewis
Andrew Mahoney
Randy McKinley
Thomas Meeks
Chris Militello
Harry Morales
David Moss
Paul Nelson
James Paskiewicz
Andy Piland
Cameron Sebastian
Dave Snyder
Non-Voting: Dr. Todd Kellison
Shrimp

Fred Dennis, Chair
Janie Thomas, Vice Chair
Scott Baker, jr.
Scott Cook
Nancy Edens
Gary Exley
Nancy Jones
Robert Jones
Marilyn Solorzano
Richard Vendetti, Jr.
John Woods
Spiny Lobster

Bruce Irwin, Chair
Robert Burton, Vice Chair
Richard Diaz
Sean Espenship
Anthony Iarocci
Gary Nichols II
Peter O'Bryan
Justin Smith
Mary "Mimi" Stafford
William "Mickey" Whittington
SEDAR Pool

John Adair, Chair
Craig Andrews, Vice Chair
John Barber
Dr. Peter Barile
Terry Beideman
James Brodbeck
Dr. Doug Butterworth
Wiley Coppersmith
Jack Cox, Jr.
Leslie "Sonny" Davis, Sr.
Dr. Robert DeVincentis
Kenny Fex
Brett Fitzgerald
Allan Fluharty
James Geiger
David Grubbs
Otto Gruhn
Ben Hartig
Dave Heil
Dewey Hemilright
Manny Herrera
Rusty Hudson
Jimmy Hull
Robert Johnson
Christian Johnson
Nancy Jones
Stephen Klimek
Joey Klosterman
Lee Lavery
Chad Lee
Chris Long
Ron McPherson
Dr. Barbara Muhling
David Nelson
Paul Nelson, III
Dr. Erik Noonburg
Christopher O'Brien
Jeff Oden
Geoffrey Owens
Jack Perrett
Robert Preston
Dr. Rebecca Rademeyer
Dr. Mitchell Roffer
Michael Rowland
Dr. Paul Rudershausen
James Sanford
William Shearin, Jr.
Steve Shelley
Richard Stiglitz
Dave Timpy
David Tucker
Dr. Steven Turner
Captain Yuri Vakselis
Daniel Zier
System Management Plan Workgroup

Alejandro Acosta, Chair
Cameron Brinton, Vice Chair
Dr. Sandra Brooke
Jill Christoferson
Dr. Lora Clarke
Michael Dixon
Dr. Nick Farmer
Dr. David Gilliam
Dr. Pat Harris
Morgan Hart
Stacey Harter
Rusty Hudson
Bob Martore
Dr. Clinton Moran
Dr. Roldan Munoz
Herbert Payne
Captain Scott Pearce
Tom Roller
McLean Seward
Dr. Chris Taylor
Lt. Michael Paul Thomas
Major Jason Walker
Dr. Brian Walker
Jason White
Marine Resources Education Program – Southeast
Learn More About Navigating the Science and Management Process – Marine Resource Education Program (MREP) Southeast will show you how! The workshop-based program provides selected participants the opportunity to learn while interacting with fishery scientists and managers in a neutral environment.
Fishermen and others interested in federal fisheries issues from North Carolina to Texas come together for two, 3-day workshops – a Science Workshop and a Management Workshop – empowering participants to engage effectively in science and management. Learn more and apply at: https://mrep.gmri.org.
Questions?
Contact Kim Iverson, Public Information Officer at kim.iverson@safmc.net.