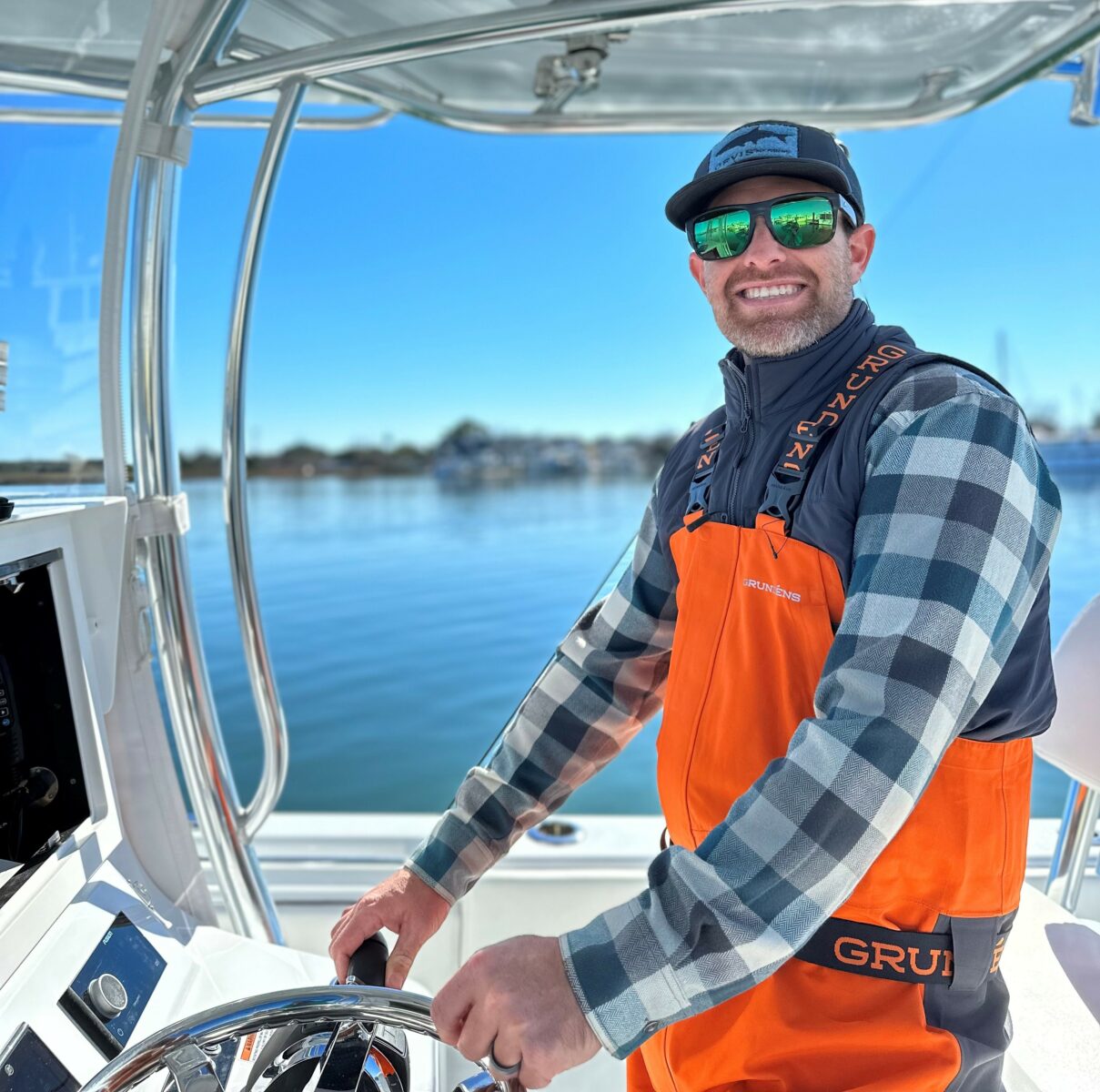 Tom Roller
Current Employment/Affiliation:
Capt. Tom Roller, owner and founder of WaterDog Guide Service, has worked in the fishing industry as a full time for-hire operator his entire professional life. He developed his business to introduce anglers to the great diversity of fishing opportunities that are accessible to small-boat anglers in North Carolina. He splits his days between fishing the estuaries and plying the nearshore and offshore waters for mackerel, pelagics, and grouper snapper species.
Experience:
An active participant in the fisheries management process, Capt. Tom has served on South Atlantic and Mid-Atlantic Fishery Management Council panels, and several North Carolina state fisheries advisory committees. He currently serves as the appointed recreational industry representative to the North Carolina Marine Fisheries Commission. He holds a BAs in English and History from Duke University and resides in Beaufort, NC.
Fisheries Management Philosophy:
Capt. Tom believes his career experience provides him a unique perspective to understand the interplay between state, interstate, and federal fisheries, and how decision-making in one arena can impact another. Tom's philosophy of fisheries management has always been that "healthy fisheries will take care of their fishermen," and that conservation lays the groundwork for healthy recreational and commercial fishing businesses. He believes fisheries management should aim to find a balance between access and conservation to sustain our valuable coastal fishing economies amid the challenges of coastal growth and climate change.