Scientific and Statistical Committee Meeting Scheduled for October 24-26, 2023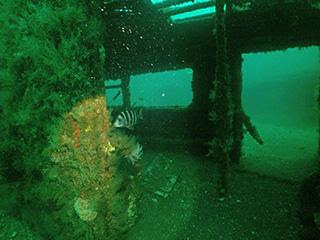 Additional advisory panel meetings are scheduled
---
The South Atlantic Fishery Management Council will hold a meeting of its Scientific and Statistical Committee (SSC) October 24-26, 2023 in Charleston, SC. The meeting is open to the public and available via webinar as it occurs. Registration is required.
The SSC is responsible for reviewing the scientific basis of Council management plans and actions to develop fishing level recommendations in accordance with national fisheries management guidelines. SSC members also play a key role in developing stock assessments for Council managed resources through participation in the Southeast Data, Assessment, and Review (SEDAR) Program.
Agenda Topics
During the three day meeting, the SSC will address a broad range of topics relative to federal fisheries. These include:
A review of the Marine Recreational Information Program (MRIP) Fishing Effort Survey Pilot Study and evaluating measurement error in the MRIP Fishing Effort Survey
Black Sea Bass – A presentation on the SEDAR 76 assessment
Modeling discards in fisheries and Acceptable Biological Catch (ABC) determinations
Vermilion Snapper – an interim analysis report
BSIA (Best Scientific Information Available) National Standard 2 Regional Framework
Management Strategy Evaluation (MSE) for the Snapper Grouper Fishery
South Atlantic Deepwater Longline Survey overview and workgroup report
Florida Hogfish – SEDAR 94 assessment Terms of Reference and participants
Yellowtail Snapper – Overfishing Limits and ABC considerations
Climate Change Scenario Planning Review
Additional Information
The briefing book materials, including the meeting agenda, overview, and presentations, are now available from the Council's website: https://safmc.net/events/oct-2023-ssc-meeting/.
An online public comment form for written comments is also available. Register now to attend the meeting via webinar and receive email reminders as the meeting date approaches. Learn more about the Council's Scientific and Statistical Committee.
Advisory Panel Meetings
The Council will continue to hold meetings of its advisory panels in Charleston, SC in November. AP meetings are open to the public and also available via webinar. Details for upcoming advisory panel meetings are available at: https://safmc.net/advisory-panel-meetings/.
Habitat and Ecosystem Advisory Panel
November 1-3, 2023 | Charleston Marriott
Dolphin Wahoo Advisory Panel
November 6-7, 2023 | Town and Country Inn
Mackerel Cobia Advisory Panel
November 7-8, 2023 | Town and Country Inn