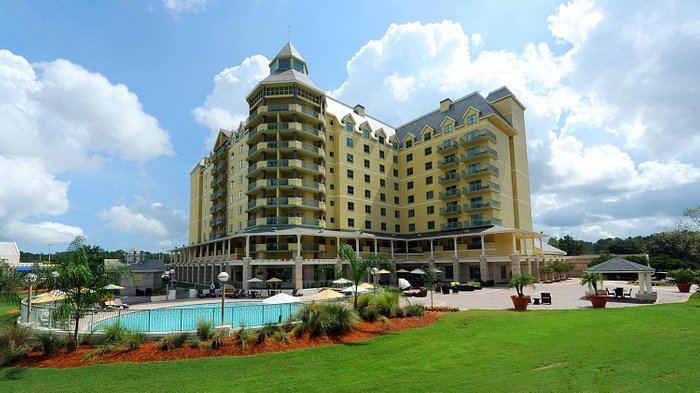 Newsworthy Notes – May 25, 2023
---
Council Meeting June 12-16, 2023 in St. Augustine, FL
Meeting materials, online comment form, and webinar registration available 5/25
Members of the South Atlantic Fishery Management Council will hold their quarterly meeting June 12-16, 2023 at the World Golf Village Renaissance in St. Augustine, Florida. During the week-long meeting, Council members will discuss a broad range of federal fishery management issues. The following committees are scheduled to meet:
Citizen Science
Mackerel Cobia
Mackerel Cobia Advisory Panel meeting report
Spanish Mackerel management – consider AP and Scientific and Statistical Committee (SSC) recommendations
King Mackerel tournament landings
Plans for upcoming port meetings
Dolphin Wahoo
Dolphin Management Strategy Evaluation update – including multiple port meetings held with fishermen along the Atlantic coast
Recent management actions for Dolphin in the Caribbean
Proposed measures for Regulatory Amendment 3 (size limits and recreational bag limits).
Snapper Grouper
Recent stock assessment for Black Sea Bass and recommendations
Management measures for Yellowtail Snapper, Scamp, and Yellowmouth Grouper
Modifications to the Wreckfish fishery
Ongoing consideration for a Private Recreational Permit for the Snapper Grouper Fishery
Sunset provisions for Spawning Special Management Zones
Best Fishing Practices outreach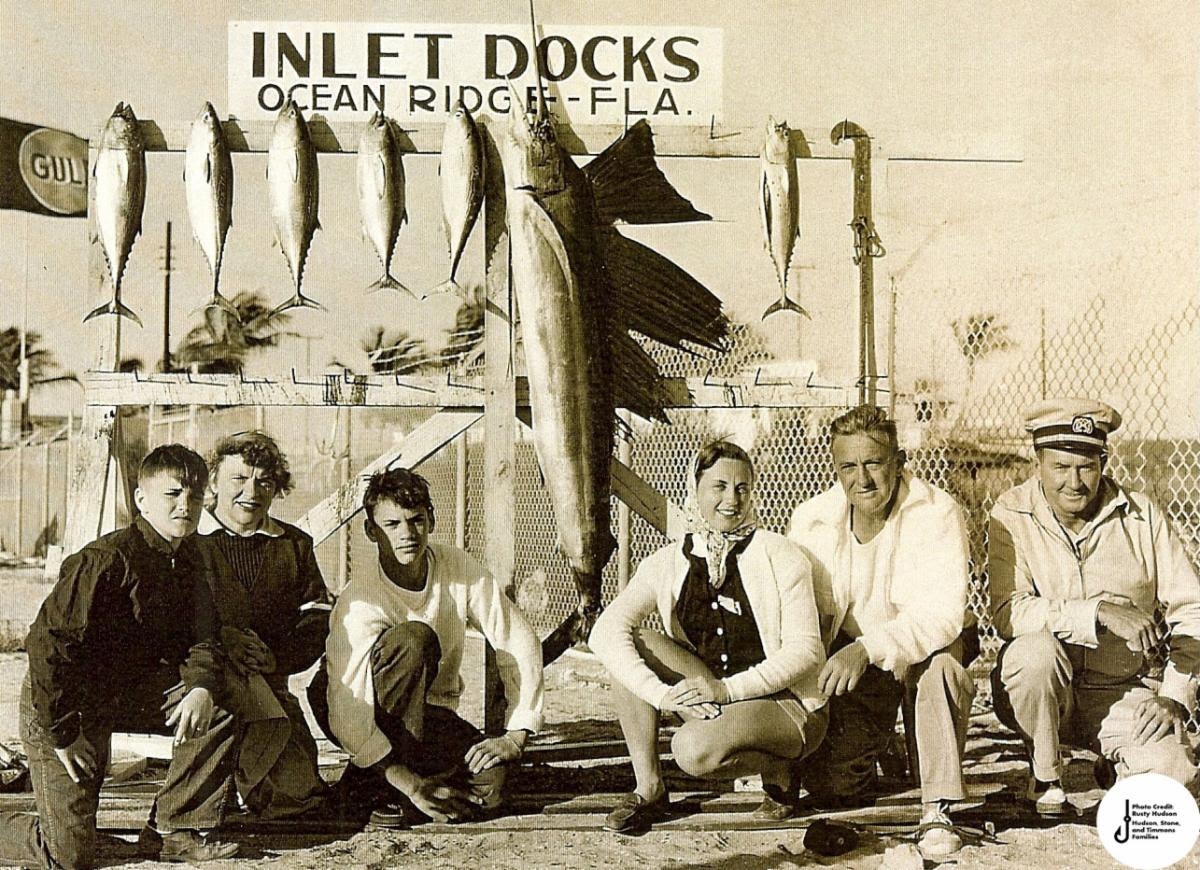 The Council will also hold Full Council meeting sessions at the beginning and end of the meeting week. The meetings are open to the public as noted on the agenda, and available via webinar as they occur. The meeting materials, online comment form, webinar registration and additional meeting details will be available tomorrow, Friday, May 16th from the Council's website at: https://safmc.net/events/june-2023-council-meeting/.
Public Comment
There are multiple ways to provide public comment on agenda items for the June Council meeting.
Public Comment Session June 14, 2023 at 4 p.m.
Public comment will be accepted from individuals attending the meeting (in-person and remotely). Persons intending to provide verbal public comment via webinar can sign up via the website.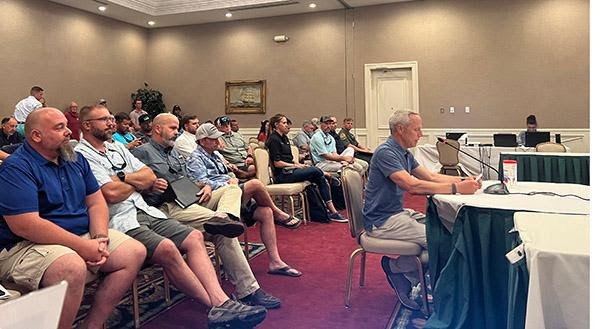 Online Public Comment Form
An online public comment form will be available from the website beginning tomorrow and online comments accepted through Thursday of the meeting week.
---
NOAA Fisheries Announces Limited Openings of Recreational and Commercial Red Snapper Seasons in South Atlantic Federal Waters
Each year, NOAA Fisheries announces the season opening dates for red snapper in federal waters of the South Atlantic, in addition to the recreational season length. For the 2023 season:
The recreational sector will open for harvest on the following 2 days:

July 14 and 15, 2023 (Friday and Saturday) – The recreational season opens at 12:01 a.m., local time, on July 14, 2023, and closes at 12:01 a.m, local time, on July 16, 2023.

The commercial sector will open for harvest at 12:01 a.m., local time, on July 10, 2023, and will close at 12:01 local time, on January 1, 2024, unless the commercial annual catch limit is met or projected to be met before this date.
If the commercial sector closes before 12:01 a.m, local time, on January 1, 2024, NOAA Fisheries will announce it in the Federal Register and publish another Fishery Bulletin.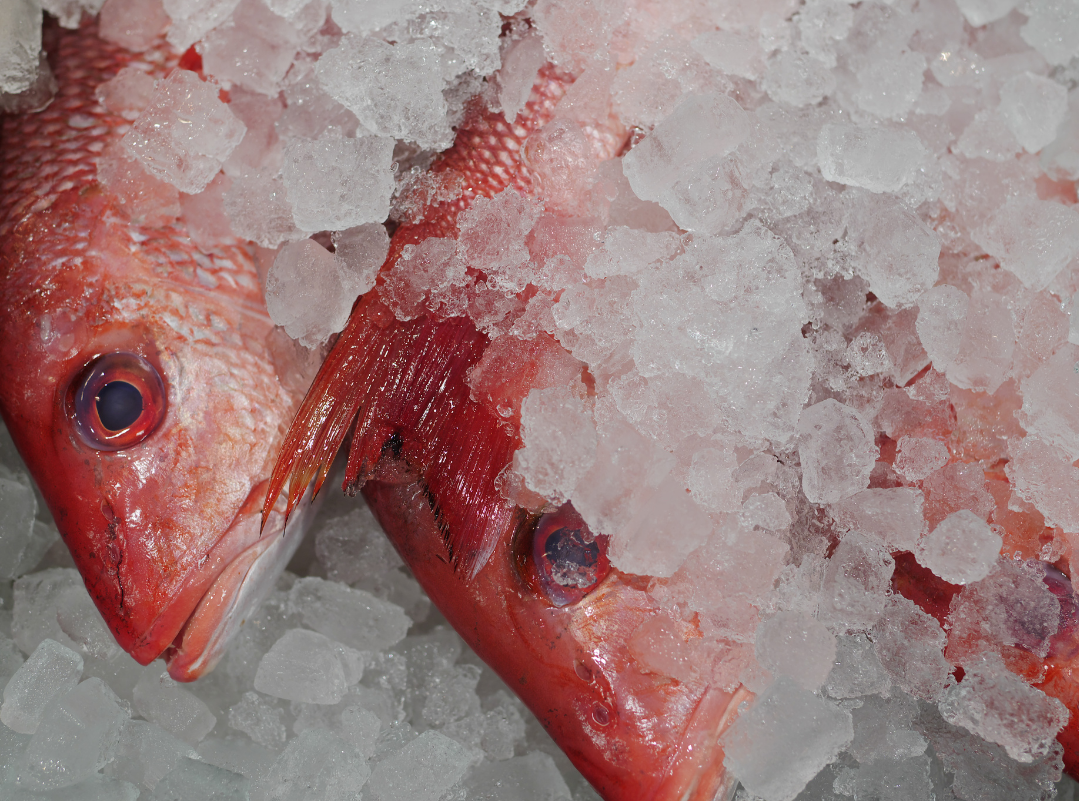 During the Limited Open Seasons:
The total annual catch limit is 42,510 fish.
The recreational annual catch limit is 29,656 fish.

The recreational bag limit is one red snapper per person per day. This applies to private and charterboat/headboat vessels (the captain and crew on for-hire vessels may retain the recreational bag limit).

The commercial annual catch limit is 124,815 pounds whole weight (12,854 fish).

The commercial trip limit is 75 pounds gutted weight.
There are no minimum or maximum size limits for the recreational or commercial sectors. Additional details, including an FAQ, are available from the Fishery Bulletin issued by NOAA Fisheries.
---
Best Fishing Practices Matter
The way you handle and release a fish makes a difference in whether that fish lives to reproduce or be caught another day. No one wants to see a floater! Release mortality is one of the biggest challenges facing fisheries management for the multi-species snapper grouper complex.
Learn how a few simple steps can make a big difference with the use of Best Fishing Practices. Visit the web page for a concise summary of regulations currently in place to help ensure the survival of released fish. There are helpful instructional videos, including how to identify barotrauma, when to use a descending device, and how to make your own descending device. Watch as an underwater video demonstrates the effectiveness of using a descending device on a Red Grouper. Take a few minutes to learn more and know before you go!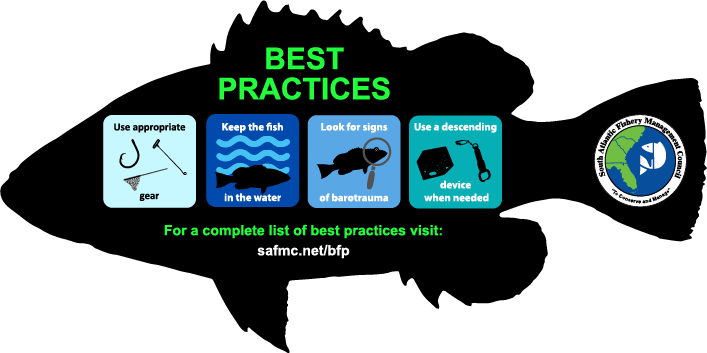 ---
Sea Grant Welcomes New Reef Fisheries Fellow
David Hugo is the new South Atlantic Reef Fish Extension and Communications Fellow, working with Sea Grant programs in the Southeast and the South Atlantic Fishery Management Council.
Hugo previously served with Virginia Seafood Agriculture Research and Extension Center, where he gained experience culturing seafood in recirculating aquaculture systems, as well as conducting and managing water quality tests. He graduated from Duke University with a double major in biology and environmental science.
The South Atlantic Reef Fish Extension and Communication Fellowship is a collaborative effort of Sea Grant programs in North Carolina, South Carolina, Georgia, and Florida. Hugo will be a liaison among fishers, scientists, and managers on issues of reef fish management.
Funding for the fellowship is part of a multi-region, multi-state reef fish extension and outreach programming effort.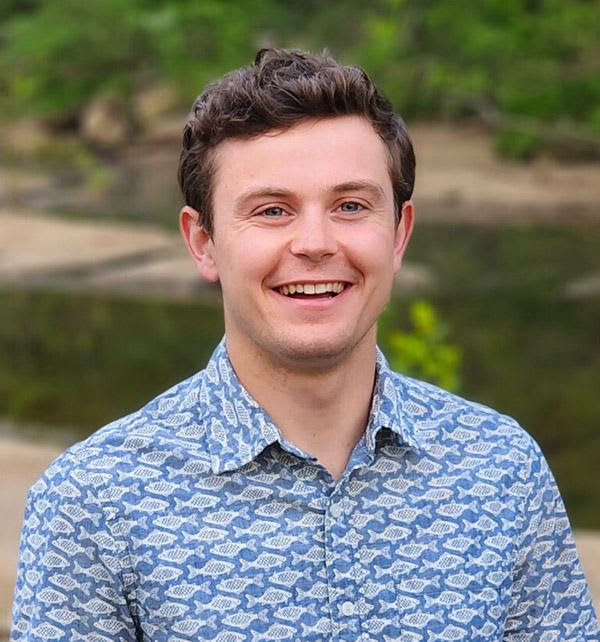 In this role, Hugo will be participating in extension and programming to promote best fishing practices for reef fishes that fall under the management of the Snapper-Grouper Complex. His work will largely focus on mitigating barotrauma (pressure-related injury) from catch-and-release recreational angling, including educating fishers on descender devices.
See the complete news release from NC Sea Grant for additional details. Welcome David!
---
Additional Snippets:
NOAA Fisheries Releases Advance Notice of Proposed Rulemaking to Potentially Revise Guidelines for National Standards 4,8, and 9
NOAA Fisheries is releasing advance notice of a proposed rule and seeking public comment on the need for potential revisions to the Guidelines for National Standards 4,8 and 9 of the Magnuson-Stevens Fishery Conservation and Management Act. Since the National Standards 4.8, and 9 Guidelines were last revised, a number of fishery management issues – including those related to climate-ready fisheries and equity and environmental justice – suggest a need to revisit the guidelines to ensure they remain appropriate for current U.S. fisheries management. Comments are being accepted until September 12, 2023. Read more
Request for Comments: Changes to Catch Levels, Sector Allocations, and Recreational Accountability Measures and Fishing Season for Snowy Grouper in the South Atlantic
NOAA Fisheries is requesting comments on the notice of availability and proposed rule for Amendment 51 to the Snapper Grouper Fishery Management Plan. The latest population assessment determined South Atlantic Snowy Grouper are overfished and undergoing overfishing. Details on the proposed changes are available from the Fishery Bulletin issued by NOAA Fisheries. Comments are due by July 21, 2023.
New Plan Would Save Future of 1 Million Acres of Salt Marshes Along Southeast U.S. Coast
Protecting and restoring coastal salt marshes can help fight the flooding and erosion that threatens communities and military installations, according to a new plan released today by the South Atlantic Salt Marsh Initiative (SASMI).
The initiative, composed of more than 300 representatives from the Department of Defense (DOD) and other federal, state, and local agencies, community members, scientists, and conservation leaders spent two years investigating the best ways to preserve 1 million acres of salt marshes—an area nearly the size of Grand Canyon National Park—stretching from North Carolina to east central Florida. Read more
Mark Your Calendar
Keep track of meetings scheduled by the Council from the Meetings page of the website and register for meeting webinars as information becomes available. Register early and receive email reminders as the meeting date(s) approach!
June 12-16, 2023
Council Meeting
St. Augustine, FL