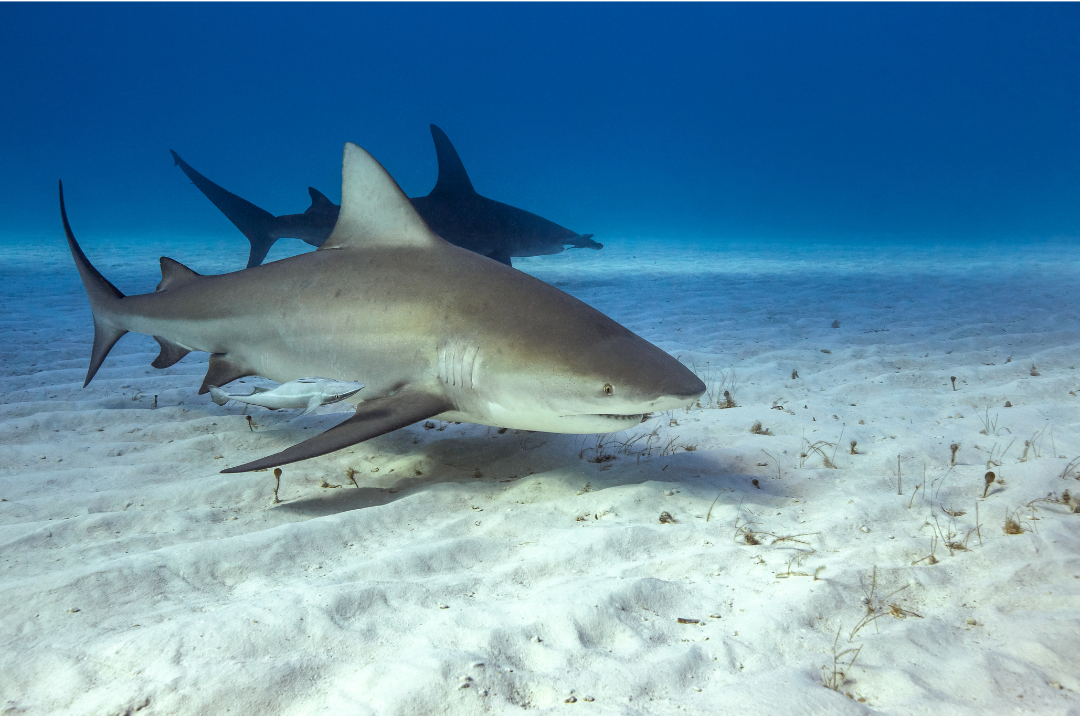 Newsworthy Notes – November 3, 2022
---
SAFMC Seminar Series: A Citizen-science Approach to Characterize Shark Depredation in Recreational Fisheries
It's a problem all too common to many offshore fishermen – a shark partially or completely consumes a fish before you have the chance to get it near the boat. Although sharks are managed by NOAA Fisheries through their Highly Migratory Species Division, Council members continue to hear from frustrated fishermen about shark depredation and the biological and economic costs.
Join in next Tuesday, November 8th via webinar as the Council hosts a presentation on a new and innovative way scientists are quantifying shark depredation in recreational fisheries in the southeastern U.S. that includes a citizen-science approach. Dr. Matt Ajemian with Florida Atlantic University's Harbor Branch Oceanographic Institute in collaboration with Mississippi State University, and Dr. Marcus Drymon are working with recreational fishermen to acquire depredation data (composition, frequency, etc.). NOAA Fisheries is also a collaborator.
Study methods include traditional surveys of anglers as well as forensic analysis of depredated fish carcasses to better understand the species of sharks damaging the fish. Register now to attend the webinar and receive email reminders as the date approaches. There will be an opportunity for discussion following the presentation.
Tuesday, November 8, 2022
1 p.m. – 2:30 p.m.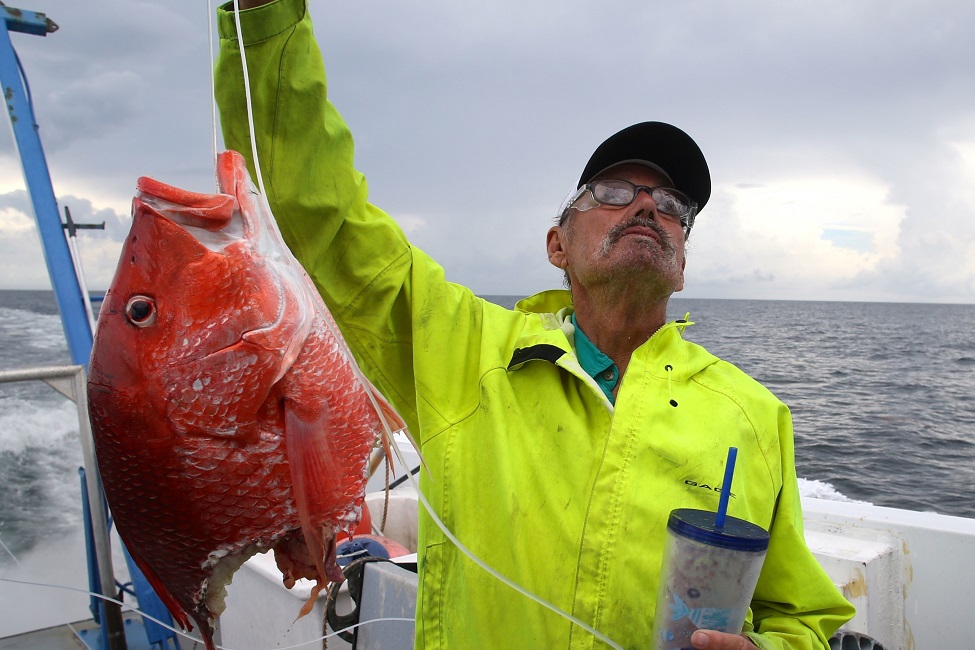 The SAFMC Seminar Series features presentations on scientific studies relevant to fisheries in the federal waters of the South Atlantic. The seminars are conducted via webinar and are open to the public. The presentations are for informational purposes only and no management actions are taken. Prior seminars are available from the Council's website.
---
Cobia Regulations Changing in Federal Waters off East Coast of Florida
New regulations effective November 21st
NOAA Fisheries recently announced the implementation of the final rule for Amendment 32 to the Fishery Management Plan for Coastal Migratory Pelagic Resources of the Gulf of Mexico and Atlantic Region. The amendment includes several measures affecting the management of Cobia in both the Gulf of Mexico Zone and the Florida East Coast Zone.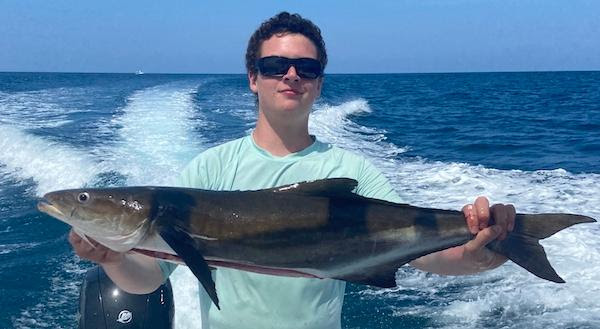 The Rule:
Increases the minimum size limit to 36″ fork length for both commercial and recreational sectors in the Florida East Coast Zone
Creates a recreational bag limit in both zones of 1 fish per person per day, regardless of the number or duration of trips
Creates a recreational vessel limit in both zones of 2 fish per trip, not to exceed the per-person bag limit
Creates a commercial trip limit in both zones of 1 fish per person per day, regardless of the number or duration of trips, and a vessel limit of 2 fish per trip, not to exceed the per person limit
Clarifies Coastal Migratory Pelagic permitting requirements for sale and purchase provisions
Modifies the zone and sector annual catch limits and annual catch targets.
Additional details, including the stock boundary map, a summary table with ACLs and ACTs for each zone and an FAQ are available from the Fishery Bulletin from NOAA Fisheries.
---
Scientists Consider More Adaptive Approaches to Dolphinfish Management
During community workshops, dolphinfish anglers provide useful feedback to inform scientists for management strategy evaluation
One of the challenges in managing dolphinfish populations (also known as mahi-mahi) along the Atlantic coast is that they migrate to international waters. No international agreements for management currently exist. Another challenge stems from the short-lived biology of the fish. Dolphinfish grow and reproduce quickly, but their reproductive success and availability to fishermen are largely driven by environmental conditions, which tend to fluctuate from year to year.
A recent feature story from NOAA Fisheries describes how scientists from NOAA Fisheries Science Center are collaborating with the South Atlantic Fishery Management Council to work on a new, more adaptive approach to managing the Dolphin fishery through the development of a Management Strategy Evaluation or MSE. A key component of an MSE is stakeholder involvement. Workshops involving fishermen targeting Dolphinfish are underway along the Atlantic coast. See the article for details and how you can get involved.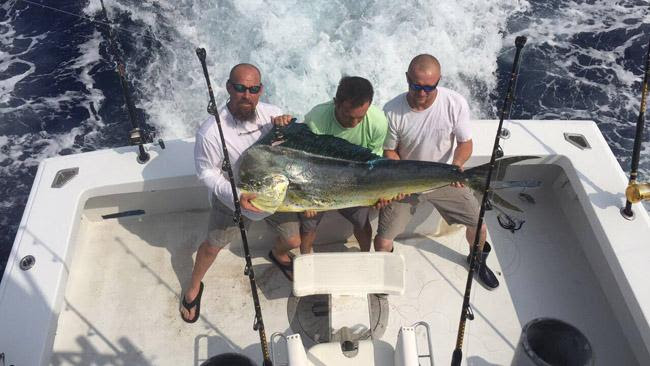 ---
Apply Now! Advisory Panel Seats Open
Applications are due by November 10th for consideration by the Council in December
The deadline is approaching for applications to open seats on the Council's advisory panels. Persons interested in federal fisheries management have an opportunity to become more involved by applying now for open seats on the Council's advisory panels. Seats are open on the following: Coral, Mackerel Cobia, Deepwater Shrimp, Shrimp, and Spiny Lobster Advisory Panels. Details are available on the Council's website.
The Council's advisory panels provide information and recommendations at the grassroots level. Members advise the Council about trends in fisheries, environmental concerns relating to ecosystems, enforcement issues, and management impacts on fishermen and fishing communities.
The Council will consider open seats on the advisory panels during its December 5-9, 2022 meeting in Wrightsville Beach, NC. Learn more about serving on an advisory panel and complete your application today!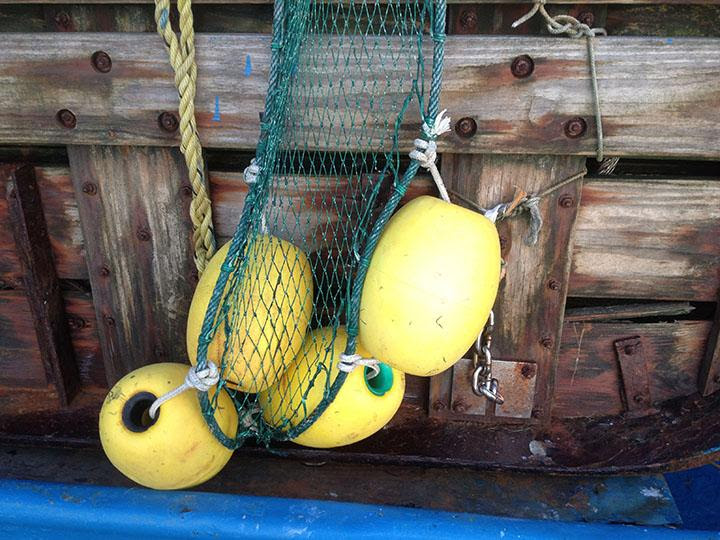 ---
Spiny Lobster Advisory Panel Member Mimi Stafford Named Highliner of the Year by National Fisherman
Since 1975 the editors of National Fisherman have annually honored leaders in the U.S. commercial fishing community. These highliners are the best in the industry – not only catching fish, but giving back far more to the community, and America's rich marine resources, and working to ensure their future.
Mimi Stafford of Key West, Florida, is one of four commercial fishing leaders recognized nationally for their contributions this year. As a member of the Council's Spiny Lobster Advisory Panel, Stafford actively participates in the management process by bringing her years of experience and knowledge to the table. Since the early 1990s, she has been running traps from a 24′ T-craft for lobster and stone crabs – using her background in marine biology to promote sustainable fishing and habitat protection. Learn more at National Fisherman. Congratulations Mimi!!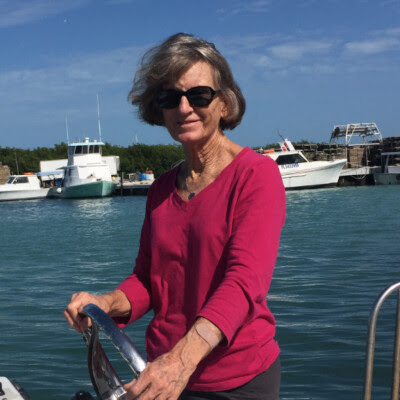 ---
Additional Snippets:
C*Sci 2023 Announces Conference Dates – Call for Symposia
Interested in Citizen Science? Mark your calendar now for the May 22-26, 2023 conference in Phoenix, AZ hosted by the Citizen Science Association. C*Sci 2023 is the only US-based event dedicated to uniting leaders from many perspectives and disciplines, to elevate strategies for powerful partnerships for discovery, learning and action. The call for symposia for this event now open. Proposals are due November 19, 2022. Learn more.
Gray's Reef Reaches Out
Gray's Reef National Marine Sanctuary sits just 19 miles off Sapelo Island, Georgia but its not exactly easy to visit. To remedy this situation and raise the public profile of the marine sanctuary, NOAA is opening the Gray's Reef Ocean Discovery Center in downtown Savannah. Expected to be fully open in February 2023, the center will feature free admission to interactive exhibits that teach locals and tourists alike about the reef's diversity of fish, invertebrates, and marine mammals. Read about the recent open house at the new exhibit as featured in The Current.
Mark Your Calendar
Keep track of meetings scheduled by the Council from the Meetings page of the website and register for meeting webinars as information becomes available. Register early and receive email reminders as the meeting date(s) approach!
November 8, 2022
SAFMC Seminar Series – A Citizen-Science Approach to Characterize Shark Predation in Recreational Fisheries
1 p.m. – 2:30 p.m. – Webinar only
November 21, 2022
Snapper Grouper Recreational Permitting and Reporting Technical AP Meeting
1 p.m. – 4 p.m. webinar only
November 21, 2022
SAFMC Executive Committee Meeting
10 a.m. – 11 a.m. webinar only
December 5-9, 2022
December Council Meeting
Blockade Runner Beach Resort
Wrightsville Beach, NC 28480