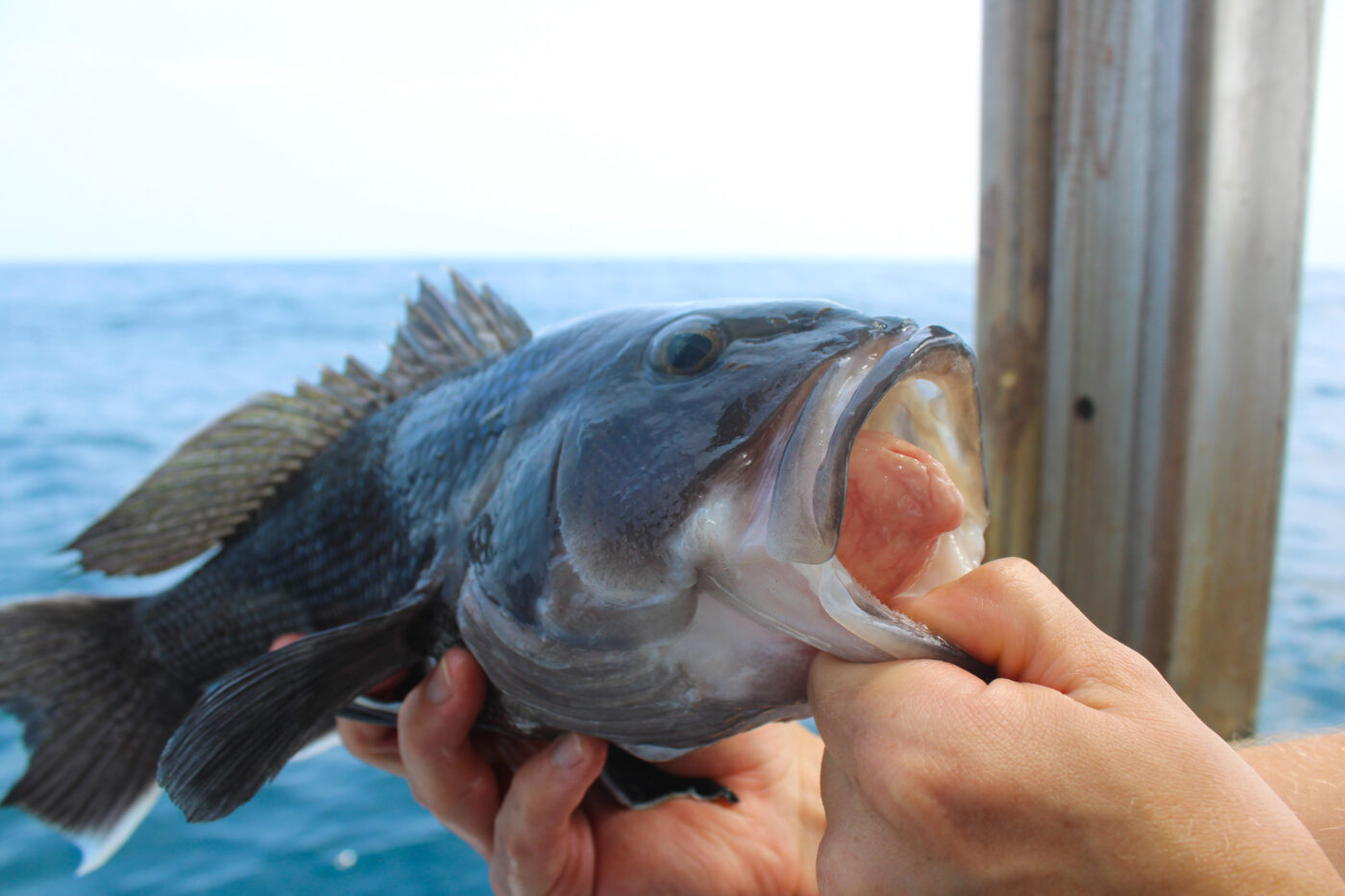 Newsworthy Notes – August 3, 2023
---
SAFMC Seminar Series: On-Demand Gear for the South Atlantic Black Sea Bass Pot Fishery
Tuesday, August 8 | 1-2:30 p.m. via webinar
Tune in next Tuesday as the Council's Seminar Series continues with a fascinating look at new technology developed to reduce fishing gear entanglement risk to migrating North Atlantic Right Whales. The project, which began in 2020, is being led by UGA Marine Extension and GA Sea Grant, in collaboration with NOAA Fisheries, Sustainable Seas Technology, and the South Atlantic Fishery Management Council.
Through the project, experimental on-demand gear has been authorized and its use trialed by commercial fishermen in the black sea bass pot fishery from Sneads Ferry, North Carolina to Ormond Beach, Florida. The black sea bass pot fishermen involved in the project fish under special rules that temporarily allow them to return to their prime fishing grounds using a variety of established and emerging on-demand or "ropeless" gear.
The Council will host a presentation from NOAA Fisheries on the value and benefits of on-demand fishing gear in the South Atlantic Black Sea Bass pot fishery. Additionally, the presentation will discuss the history of the current pot fishing area closure which aims to reduce entanglement risk during the North Atlantic Right Whale calving season.
Note that a Q&A session will follow the presentation with members of the public given the opportunity to participate in the discussion. Register now for the webinar and learn over lunch!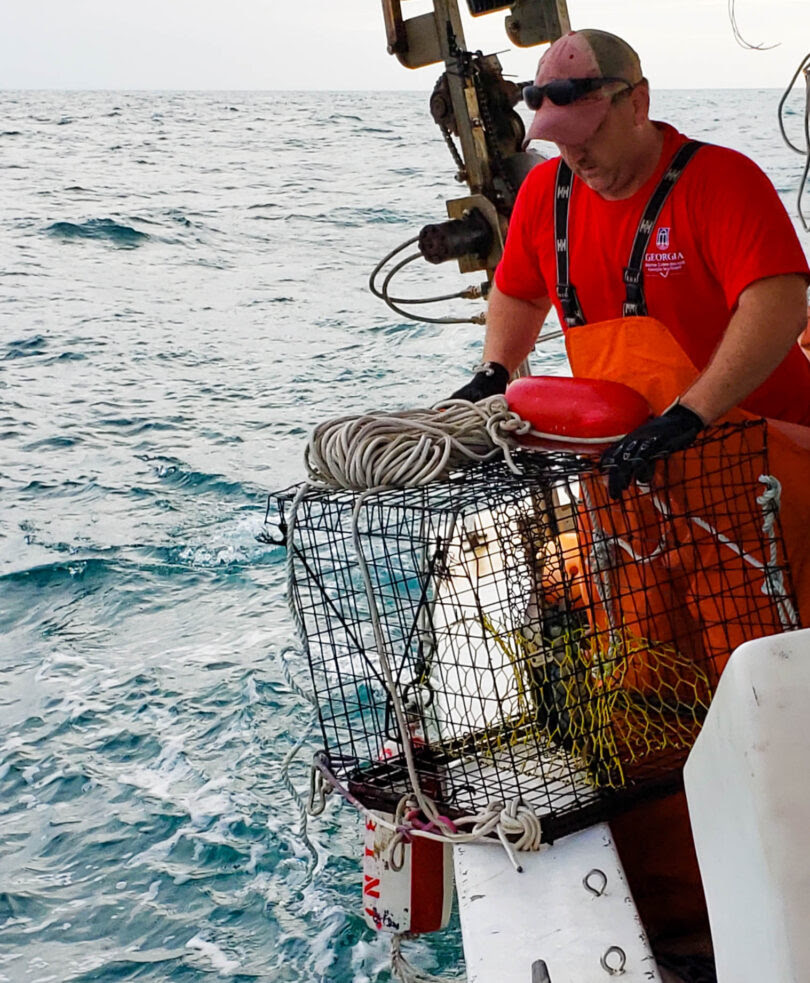 Seminars Available Online
Can't tune in for next week's seminar? No worries, previous seminars are available from the Council's website at: https://safmc.net/meeting-type/safmc-seminar-series/. The video is posted within 2 weeks of the presentation for you to watch as your convenience. Past seminar topics include: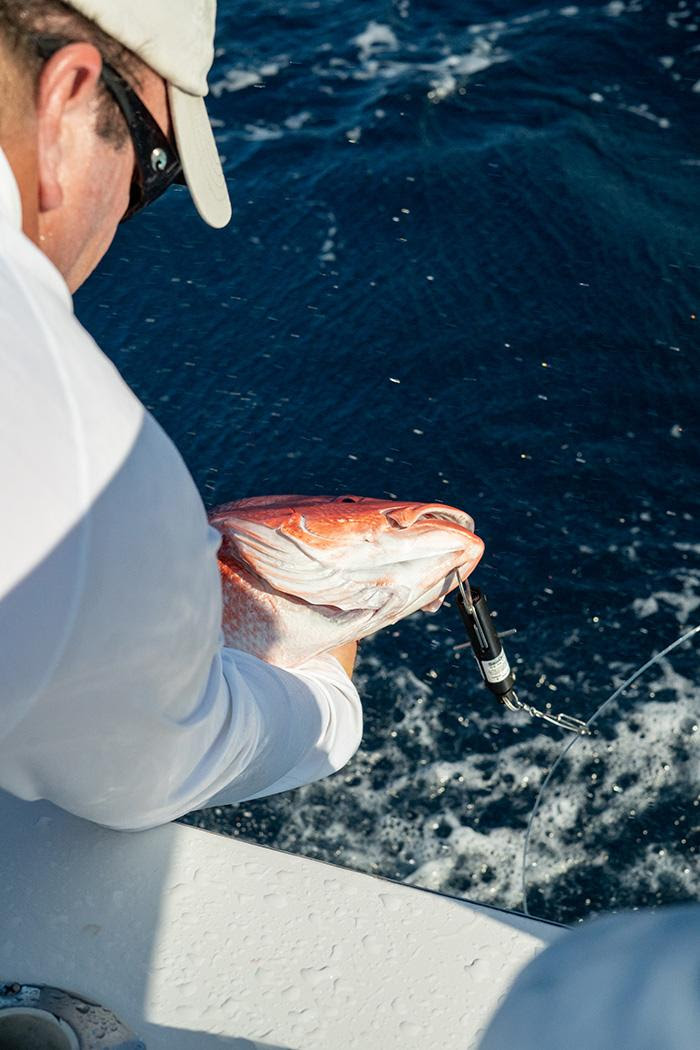 ---
Angler Engagement and Citizen Science Symposia – AFS Annual Meeting
August 21 and 22, 2023 | In person and via live feed
How does catching a fish support cutting edge fisheries research and conservation? Tune in to find out! The 4th annual Angler Engagement and Citizen Science Symposia at the American Fisheries Society annual conference will be held August 21-22, 2023. This year's symposium includes a wide range of talks on citizen science, conservation, and other angler engagement strategies. There will be more than two dozen talks within two days! The talks will be available online via live feed hosted by MyCatch by Angler's Atlas. Participants will have the opportunity to ask questions. For details, contact the event moderator, Sean Simmons by email at sean@angleratlas.com. To register, click on the flyer to access the QR code.
Symposia:
Challenges & Solutions for Using CitSci Data in Fisheries Management
Citizen science has generated interest among fisheries researchers and managers in recent years. The ability for volunteers to cover large areas and help collect information on economically and ecologically important fish stocks represents an intriguing option to fill much-needed data gaps. The symposia is designed to bring together researchers working in this area to discuss opportunities for integrating citizen science data, understanding limitations, and identifying solutions.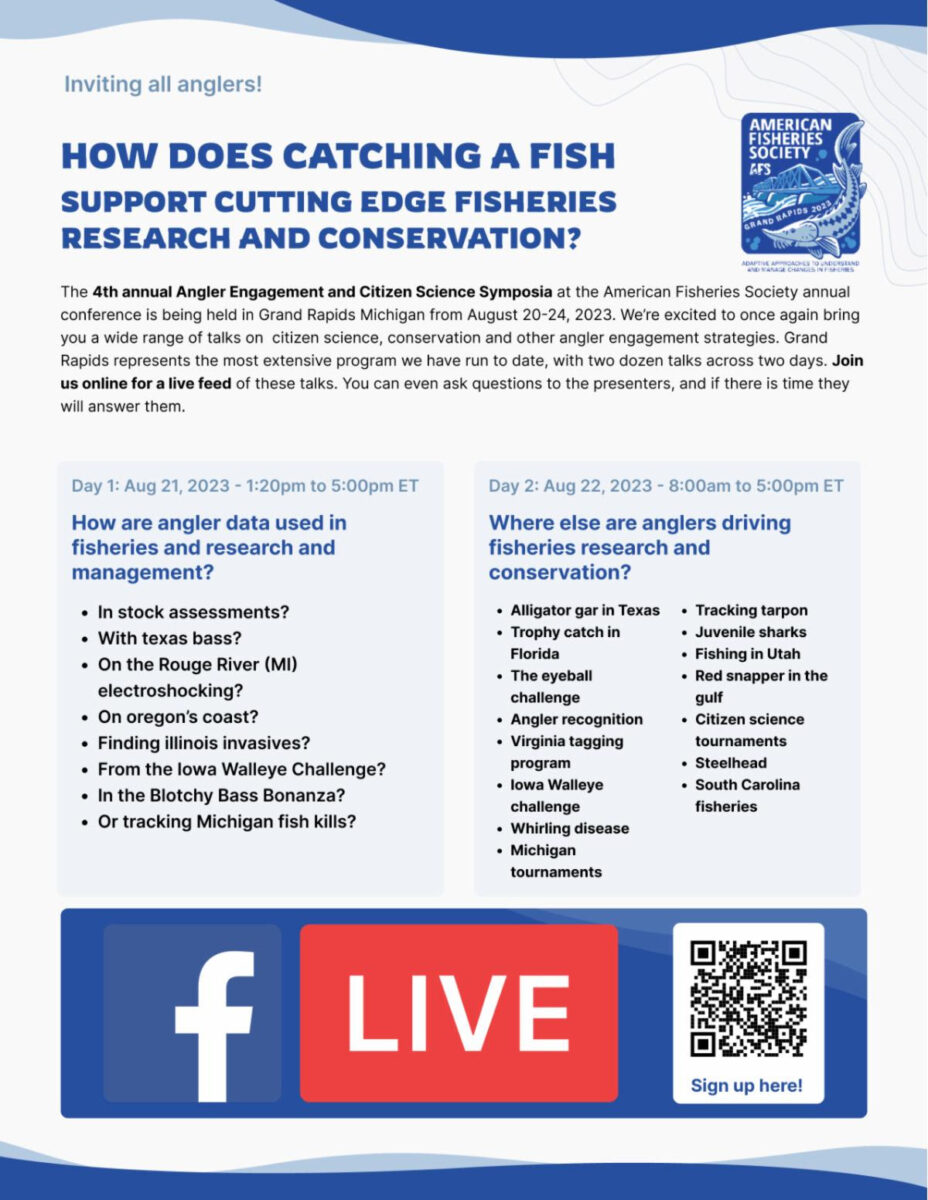 Growing Fisheries Research & Management Through Angler Engagement
Anglers play an important role in providing scientists and managers with valuable data about the state of our fisheries. This symposia will build on the success of similar symposia in 2021 and 2022, highlighting a diversity of projects successful at engaging anglers and understanding best practices to achieve long-term angler engagement.
---
Learn More About the Council's Citizen Science Program and Projects
Fishermen in the South Atlantic region have consistently expressed a desire to become more involved in collecting data used to manage their fisheries. See how the Council's Citizen Science Program, developed under the guidance of a wide array of stakeholders and partners, is building projects based on the Council's research needs.
Current projects include SAFMC Release, FISHstory, and the SMILE Project. Questions? Contact Program Manager Julia Byrd at julia.byrd@safmc.net or Project Coordinator Meg Withers at meg.withers@safmc.net.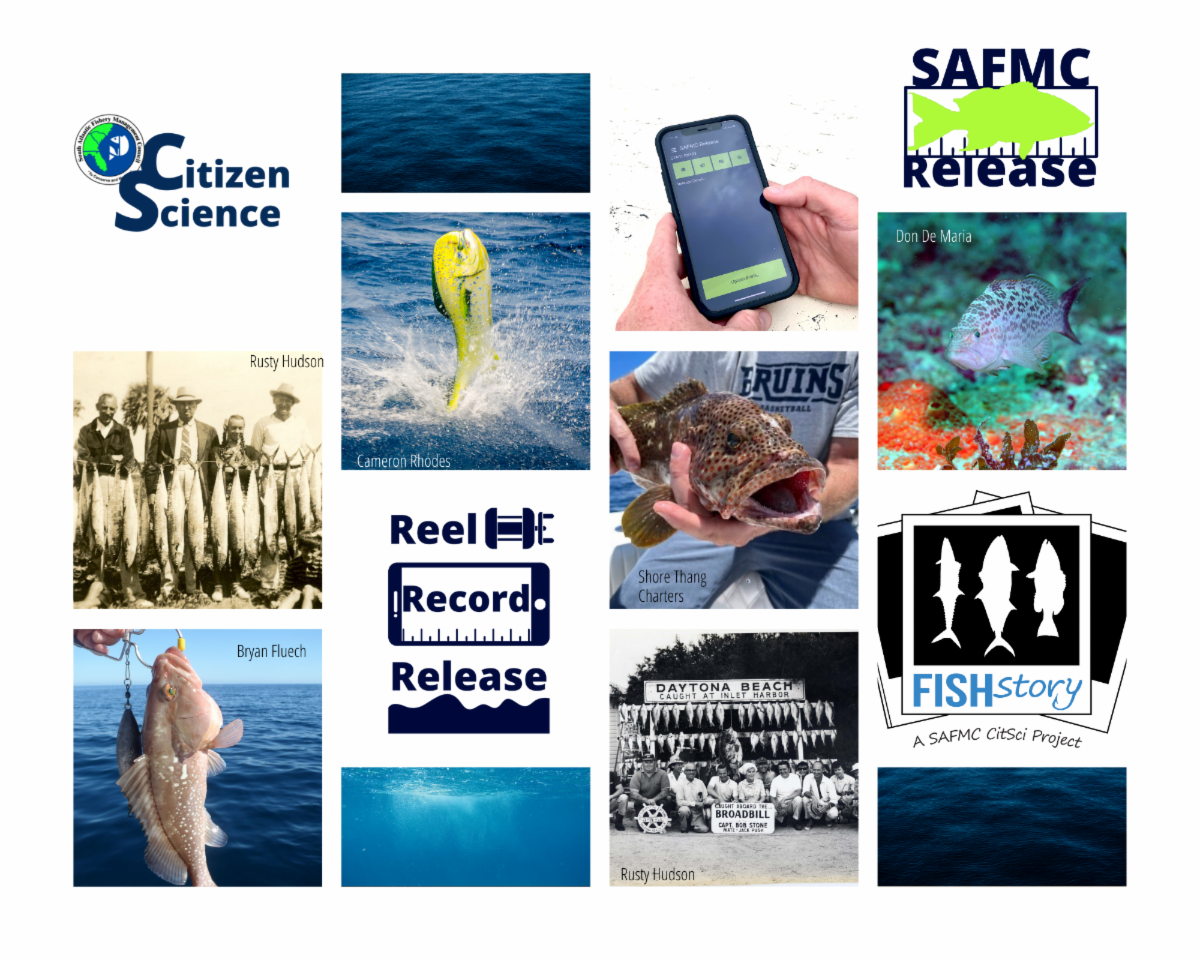 ---
U.S. Regional Fishery Management Council Report Finds More than 72% of Federal Waters Classified as "Conservation Areas"
The nation's eight regional fishery management councils (Councils) have released a first-ever synthesis of conservation areas in federal waters of the United States. The report, located on https://www.fisherycouncils.org/area-based-management, identifies hundreds of conservation areas covering nearly three quarters of federal waters. These findings demonstrate that a large portion of federal waters is protected from fishing activities that could negatively impact the environment.
The report was developed with the goal of identifying conservation areas that should be included in the American Conservation and Stewardship Atlas (Atlas). Development of the Atlas is one component of the Biden Administration's America the Beautiful Initiative, which aims to conserve 30% of U.S. lands and waters by 2030. According to the Biden Administration, the Atlas will be a "tool through which to measure the progress of conservation, stewardship, and restoration efforts across the United States". The Council Coordination Committee (CCC), consisting of leadership from the eight fishery management councils, formed an Area-Based Management Subcommittee in May 2021 to identify conservation areas in federal waters.
"Our subcommittee produced a first-of-its-kind, groundbreaking, and highly detailed analysis of the conservation areas developed by all eight regional fisheries management councils under our authority mandated by the Magnuson-Stevens Act," said Eric Reid, Chair of the CCC Area-Based Management Subcommittee. "These conservation areas are designed to maintain the productivity and biodiversity of marine ecosystems and balance fishery access to a wide variety of user groups."
See the complete press release for additional details. Visit https://www.fisherycouncils.org/ to learn more about the eight regional fishery management councils, the Council Coordination Committee, and Council efforts regarding Area Based Management.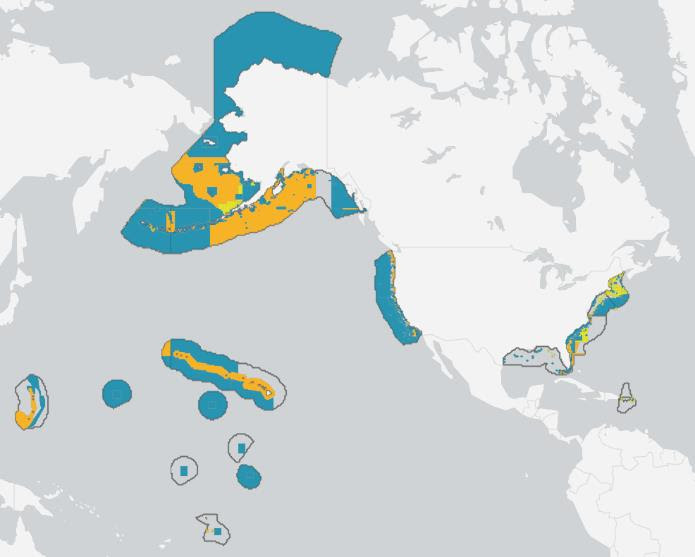 ---
Additional Snippets:
Reminder – Commercial Closure for Blueline Tilefish in South Atlantic Federal Waters on August 2, 2023
NOAA Fisheries recently distributed a Fishery Bulletin announcing that commercial harvest of Blueline Tilefish closed on August 2, 2023 after projecting the annual catch limit of 117,148 pounds whole weight would be reached at that time. Commercial harvest will reopen for the 2024 fishing year in South Atlantic waters on January 1st. See the Fishery Bulletin for details. Regulation information is available from the SAFMC website: https://safmc.net/regulations/ and through Fish Rules.
NOAA Fisheries Request for Comment: Proposed Changes to Management of Golden Tilefish and Blueline Tilefish in the South Atlantic
NOAA Fisheries is currently seeking public comment on proposed changes to the Golden Tilefish and Blueline Tilefish fisheries through Amendment 52 to the Snapper Grouper Fishery Management Plan. If implemented, the amendment would revise management parameters for South Atlantic Golden Tilefish, including annual catch limits, sector allocations, recreational accountability measures, and fishing season for the longline component. Golden Tilefish are not overfished nor undergoing overfishing. Changes to recreational bag and possession limits for Blueline Tilefish are also proposed, due to recreational landings exceeding recreational catch limits in recent years. Comments are due by October 2, 2023. See the Fishery Bulletin from NOAA Fisheries for additional details.
Mark Your Calendar
Keep track of meetings scheduled by the Council from the Meetings page of the website and register for meeting webinars as information becomes available. Register early and receive email reminders as the meeting date(s) approach!
August 15, 2023
Snapper Grouper Recreational Permitting and Reporting Technical AP Meeting
1-3:30 p.m. via webinar
August 16, 2023
Habitat Blueprint Working Group Meeting
10-12 p.m. via webinar
September 11-15, 2023
SAFMC Meeting
Charleston, SC