Snapper Grouper Management Strategy Evaluation
The Council has started a management strategy evaluation (MSE) for the snapper grouper fishery focusing on strategies to reduce the number of released fish to improve yield throughout the fishery. The management strategy will also consider the need for fishery access and resource use while preventing overfishing and rebuilding overfished stocks. The MSE is part of the Council's approach to address the overfishing of Red Snapper while considering access, yield, and sustainability of species in the snapper grouper complex.
The MSE is being developed by staff at Blue Matter Science. They are experts in developing MSEs and have worked on MSEs for state, regional, and international fisheries. The SAFMC MSE process started in 2022. The Council will gather input from stakeholders in 2023 and anticipates completing the model by mid-2024.
The first public scoping session will be April 26, 2023 6:00 – 7:30 p.m. via in person at the Hilton Garden Inn 5265 International Blvd North Charleston SC or online via the link below: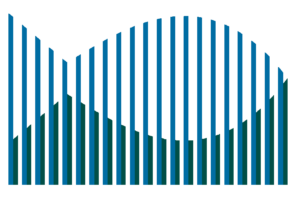 What is a Management Strategy Evaluation?
An MSE is a process that allows scientists, managers, and stakeholders to test how different strategies (e.g., regulations or harvest control rules) could perform. Since testing some of these strategies can be problematic in the real world due to potential negative impacts on fisheries, stakeholders, or communities, MSEs use a simulation model(s) to evaluate management approaches that may achieve the intended purpose. Stakeholders provide guidance on the most important goals and objectives for the fishery based on the available data. An MSE won't specify a single outcome or strategy that solves and addresses all management issues or concerns. Rather, it provides an opportunity to evaluate different management strategies and their associated biological, social, and economic tradeoffs. Check out a few resources describing the uses of MSEs in fisheries management or watch the background videos below:
What are the goals of this MSE?
The primary purpose of the Snapper Grouper MSE is to evaluate management procedures that reduce the number of released Red Snapper to help end overfishing and also to identify strategies to improve yield throughout the fishery while balancing stakeholder and biological needs. Red Snapper is of particular concern because the stock is overfished and experiencing overfishing. Ninety-nine percent of the Red Snapper recreational catch is released (based on data from 2017 through 2021), and 1 out of every 4 Red Snapper released ends up dying. The Council chose to focus on reducing recreational releases since that presents a significant challenge in a multi-species fishery.
For more information, please visit the MSE project page https://safmc-mse.netlify.app/ or contact Chip Collier (chip.collier@safmc.net)