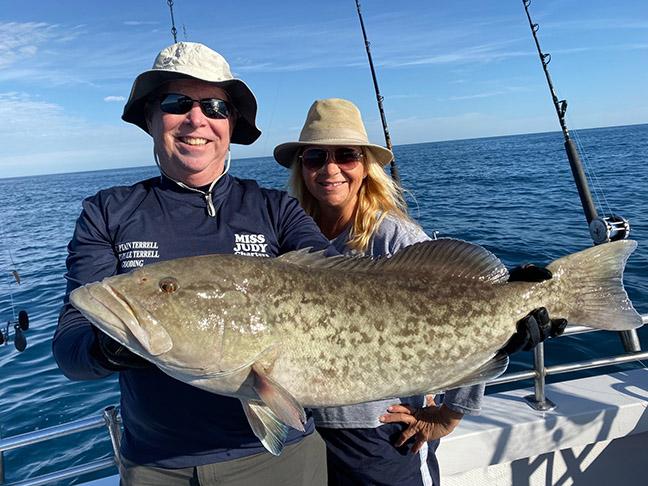 Newsworthy Notes – October 6th, 2023
---
Apply Now for Open Advisory Panel Seats and Citizen Science Pool
Interested in federal fisheries management and want to become more involved? The Council is soliciting applicants for open seats on its advisory panels as well as persons interested in becoming an advisor for the Citizen Science Program.
The Council's advisory panels inform and guide the Council in developing federal fishery management plans and amendments. Upcoming issues to be addressed in 2024 include options for Dolphin management along the Atlantic coast, a holistic approach to managing the snapper grouper fishery through a Management Strategy Evaluation, and options for private recreational permits in the snapper grouper fishery, including an educational component.
In addition, the Council is seeking persons interested in becoming involved in the Citizen Science Program. Applicants would be considered for various committees that provide guidance as the program continues to expand.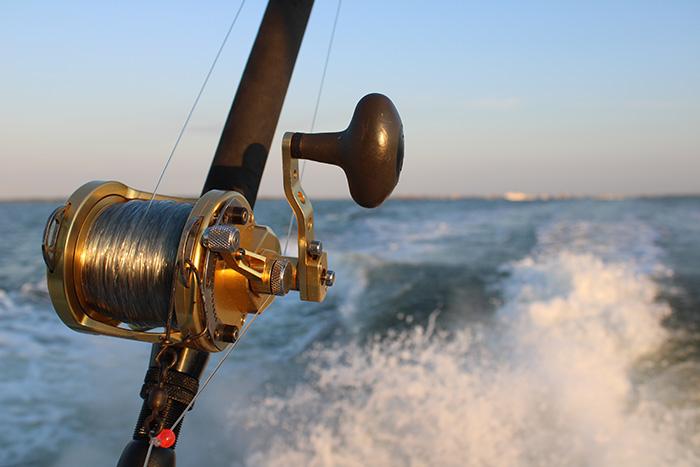 See the SAFMC news release for details, including a list of open seats and instructions on how to apply. Applications must be received by October 18, 2023 for consideration by the Council during its December 4-6, 2023 meeting in Beaufort, NC.
---
Reminder! SAFMC Seminar Series: An Oral History of the Rock Shrimp Fishery
Tuesday, October 10 | 1 p.m. – 2:30 p.m. via webinar
If you haven't done so already, register now to attend the Council's October seminar series next Tuesday as Council member Laurilee Thompson provides an oral history of the rock shrimp fishery. Laurilee offers a unique perspective, given that her family members were some of the first to pioneer the fishery off of Cape Canaveral in the 1960s and 70s.
The seminar will also focus on the history of management of the rock shrimp fishery, including the effect of regulations and innovations used in the fishery. Webinar participants will have the opportunity to ask questions and participate in discussions following the presentation.
Check out earlier seminar series topics of interest and video presentations: https://safmc.net/meeting-type/safmc-seminar-series/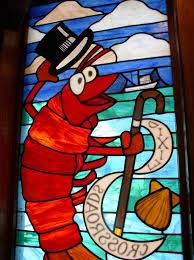 ---
New Catch Levels and Management Measures for Greater Amberjack
Regulation Changes Effective October 26, 2023
Greater Amberjack are popular targets for both recreational and commercial fishermen. Nicknamed "reef donkeys" because they are commonly found around reefs and stubborn as donkeys, the South Atlantic Greater Amberjack stock is not overfished nor undergoing overfishing.
Based on catch level recommendations from its Scientific and Statistical Committee, the Council was able to increase catch levels for South Atlantic Greater Amberjack and implement new measures through Amendment 49 to the Snapper Grouper Fishery Management Plan. The changes become effective October 26, 2023.
Regulation changes include:
Decreasing the commercial minimum size limit in federal waters from 36 to 34 inches fork length (the current recreational size limit of 28 inches fork length will not change).
Increasing the commercial trip limit from 1,000 to 1,200 pounds whole weight or gutted weight during Season 2 (September 1 to the last of February).
Modifying the April spawning season closure. Amendment 49 and the final rule will prohibit all harvest and possession (by both recreational and commercial sectors) in April, offering additional protection during peak spawning season.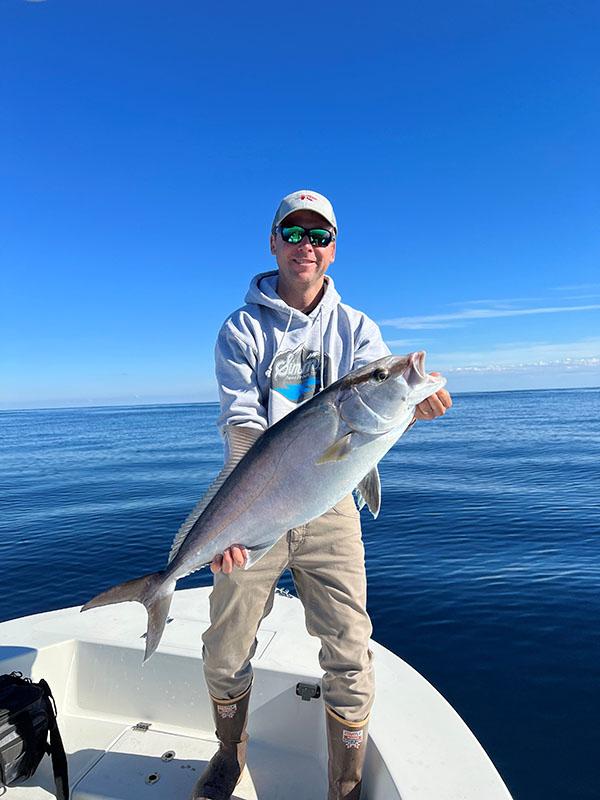 Additional details, including a full list of measures, tables, and an FAQ are included in the Fishery Bulletin from NOAA Fisheries.
---
Commercial and Recreational Closure for Gag in SA Federal Waters on October 23, 2023
New Management Measures Implemented Through Amendment 53
NOAA Fisheries recently announced the closure of commercial and recreational harvest of Gag in federal waters of the South Atlantic effective at 12:01 a.m. on October 23, 2023.
Changes in catch levels are being implemented through Amendment 53 to the Snapper Grouper Fishery Management Plan, and include establishing a rebuilding plan for Gag and regulation changes for both Gag and Black Grouper. The measures in Amendment 53 become effective on October 23, 2023.
Regulation changes include:
Reducing the commercial trip limit for Gag to 300 pounds gw.
Private recreational vessel limit for Gag and Black Grouper of 2 fish per vessel per day not to exceed the daily bag limit of 1 fish per person per day, whichever is more restrictive.
For-Hire vessel limit for Gag and Black Grouper of 2 fish per vessel per trip not to exceed the daily bag limit of 1 fish per person per day, whichever is more restrictive.
Gag and Black Grouper bag limit for captain and crew on a for-hire vessel with a Federal for-hire snapper grouper permit is zero.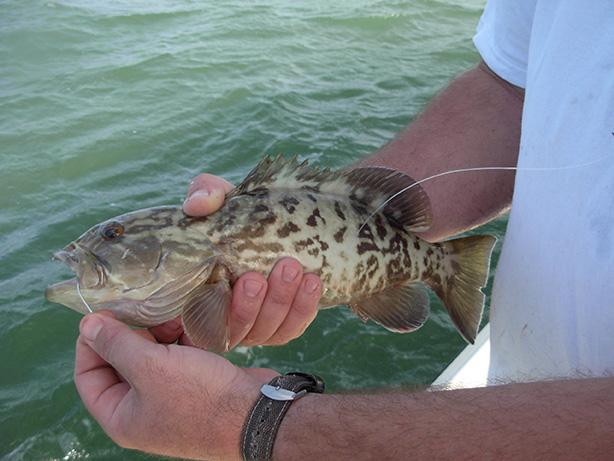 See the Fishery Bulletin from NOAA Fisheries for additional information about Amendment 53 as well as the Fishery Bulletin announcing the closures for 2023.
---
Fish Rules – Know the Latest Fishing Regulations Before You Go
Keeping up with the latest fishing regulations can be a challenge. Stay up to date and take the latest regulations with you on your next fishing trip, no matter how far offshore! It's simple – download the free Fish Rules mobile app and have the regulations at your finger tips.
The Fish Rules app uses your phone's GPS and calendar to show only the regulations you need. Out to sea with no signal? Manually set your fishing location to see relevant regulations. The app includes great photos to help with fish ID and lots more features. Learn more at: https://fishrulesapp.com/.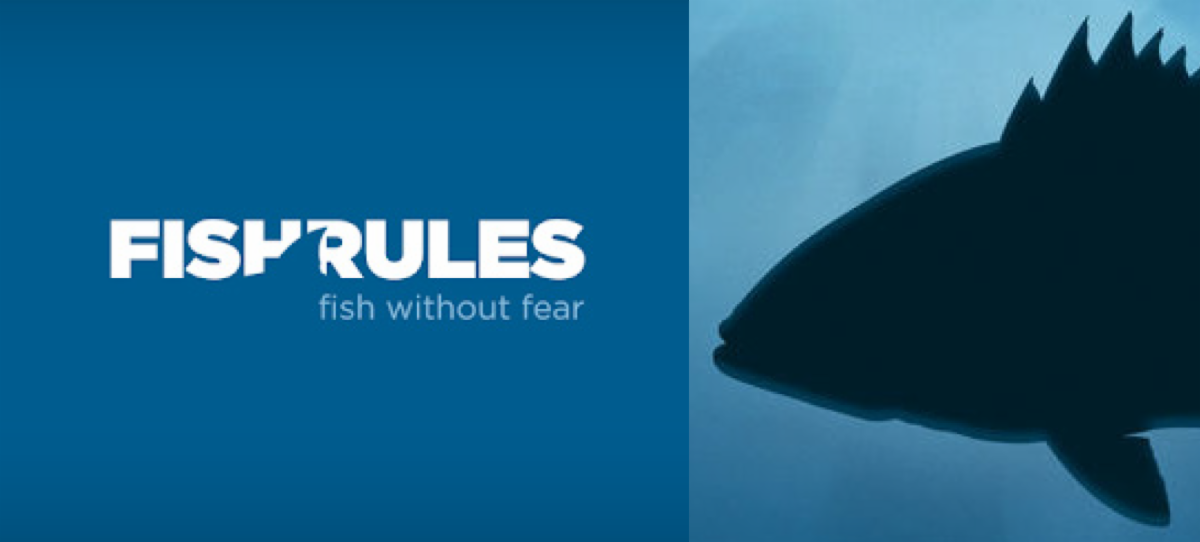 ---
Additional Snippets:
Notice of Funding Opportunity: NOAA Fisheries is Requesting Proposals on Innovative Strategies to Reduce Red Snapper Discards in the South Atlantic
NOAA Fisheries is requesting proposals on innovative strategies to reduce red snapper discards in the South Atlantic. The agency intends to fund projects that explore new approaches to better understand and reduce red snapper dead discards and increase fishing opportunities in the snapper-grouper fishery. There are up to $880,000 in federal funds available for projects in fiscal year 2024. Complete proposals are due by 5 p.m. Eastern November 6, 2023. See the Fishery Bulletin from NOAA Fisheries for additional details.
Bycatch Reduction Engineering Program 2024 Funding Opportunity Open
NOAA Fisheries announces the availability of about $2.3 million for collaborative bycatch reduction projects. Non-federal researchers working on the development of improved fishing practices and innovative gear technologies that reduce bycatch are encouraged to apply, particularly those that include and demonstrate principles of diversity, equity, inclusion, and accessibility. Submitting a pre-proposal is required and must be received by December 15, 2023. See the NOAA Fisheries web page for more information.
Marine Recreational Information Program: Report to Congress on State Partnerships
Under the National Saltwater Angler Registry and State Exemption Program, participating states agree to share either state saltwater fishing license/registration data or state recreational catch and effort survey data with NOAA Fisheries. The Marine Recreational Information Program's "Report on State Partnerships" first biennial report was recently released, as required through the Modern Fish Act. Learn more and access the report.
---
Mark Your Calendar
Keep track of meetings scheduled by the Council from the Meetings page of the website and register for meeting webinars as information becomes available. Register early and receive email reminders as the meeting date(s) approach!
October 4-5, 2023
Outreach and Communications Advisory Panel Meeting
Charleston, SC
October 10-12, 2023
Snapper Grouper Advisory Panel Meeting
Charleston, SC
October 24-26, 2023
Scientific and Statistical Committee (SSC) Meeting
Charleston, SC
November 1-3, 2023
Habitat Advisory Panel Meeting
Charleston, SC
November 6-7, 2023
Dolphin Wahoo Advisory Panel Meeting
Charleston, SC
November 7-8, 2023
Mackerel Cobia Advisory Panel Meeting
Charleston, SC