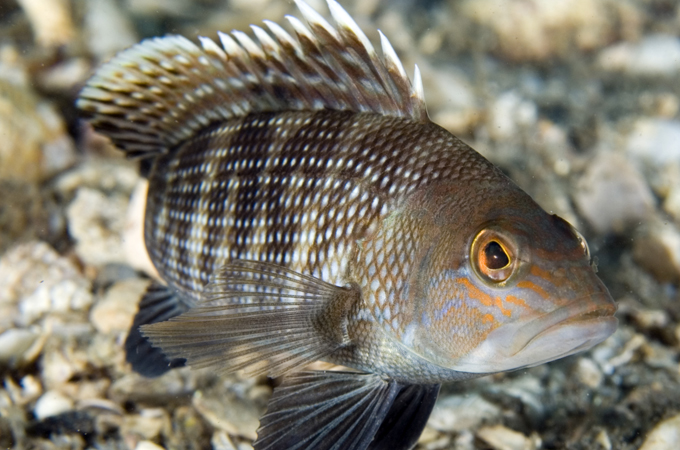 Newsworthy Notes – April 13, 2023
---
Reminder! Fishery Scientists Meet Next Week in Charleston, SC
Register now to tune in via webinar, review meeting materials, and provide public comment
Members of the South Atlantic Fishery Management Council's Scientific and Statistical Committee (SSC) and Socio-Economic Panel (SEP) will come together in Charleston, South Carolina April 17-20, 2023 to discuss a broad range of topics relevant to federal fisheries. The members include biologists, stock assessment scientists, economists, social scientists, and natural resource specialists from academic institutions, and state and federal marine resource agencies.
The meetings will be held at the Town and Country Inn, 2008 Savannah Highway, Charleston, SC 29407. The meetings are open to the public and available via webinar as they occur. Meeting materials, including agenda and overviews, online public comment forms, and documents are now available using the links below. Public comment will also be accepted during the meetings.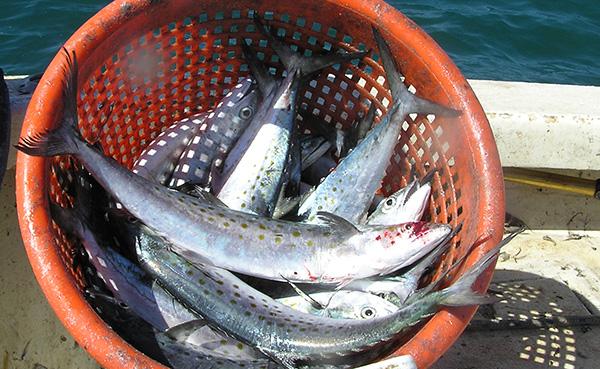 Socio-Economic Panel Meeting – April 17-18
Meeting Details | Webinar registration
Agenda Highlights
Citizen Science evaluation proposal
Input on SAFMC Research Recommendations
Planning for Mackerel Port Meetings
Socio-economic components of the Snapper Grouper Management Strategy Evaluation (MSE)
Research on COVID-19 impacts, portfolio analyses, and recreational discards of Red Snapper and other snapper grouper species
Scientific and Statistical Committee Meeting – April 18-20
Meeting Details | Webinar registration
Agenda Highlights
Stock assessments for Black Sea Bass, Scamp, and Spanish Mackerel
New observations of deepwater coral using remotely operated vehicles (ROVs) and probability model approaches for management consideration
Update on the Greater Amberjack Estimation Project
Southeast Reef Fish Survey update and trends report
Gear analyses relative to the use of single-hook rigs in the snapper grouper fishery
---
Council Seeks Applicants for Open Advisory Panel and Workgroup Seats
Applications due by May 1st
Advisory panels play a key role in the fishery management process. Advisory panel members include private recreational, charter/for-hire, commercial fishermen, researchers, and others directly involved in and knowledgeable about fisheries. AP members provide information and recommendations at the grassroots level to better inform federal fishery managers.
The South Atlantic Council is currently soliciting applicants for open seats on the Habitat, Law Enforcement, Mackerel Cobia, Shrimp, and Snapper Grouper advisory panels. Current members may also be eligible for reappointment. Details are available in a SAFMC news release advertising the AP seats as well as two open seats on the Council's System Management Plan Workgroup.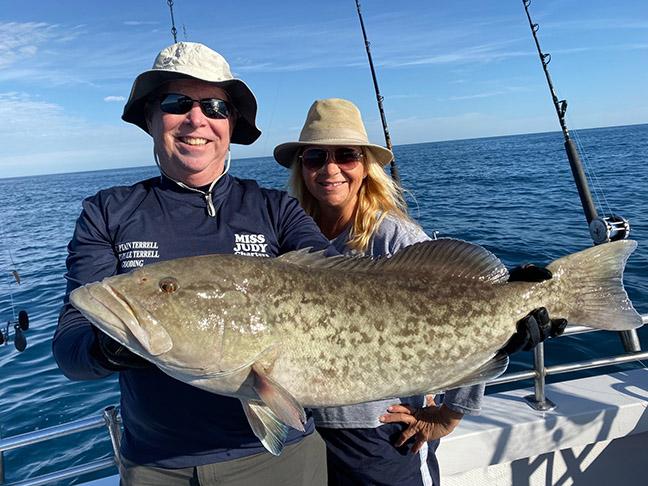 Check out the updated advisory panel webpage to learn more and to access the online application. Apply now – and get involved!
---
Snapper Grouper Advisory Panel Meeting to Include Public Scoping Session on MSE
April 25-27, 2023 | Hilton Garden Inn Charleston Airport | Webinar registration
What are some of the biggest issues affecting the multi-species snapper grouper fishery? Share your insights on Wednesday, April 26th at 6:00 p.m. as the Council solicits input from fishermen and others interested in the fishery during an informal public scoping session. Input will help guide development of a management strategy evaluation (MSE) for the snapper grouper fishery. The MSE focuses on strategies to reduce the number of released fish to improve yield throughout the fishery.
The public scoping session will be held in conjunction with a meeting of the Council's Snapper Grouper Advisory Panel scheduled for April 25-27, 2023 at the Hilton Garden Inn Airport in Charleston, SC. The AP will discuss the MSE during its meeting and address other issues affecting the fishery. The meeting materials and an online public comment form are now available from the Council's website: https://safmc.net/events/april-2023-snapper-grouper-ap-meeting/. The meeting is open to the public and accessible via webinar as it occurs.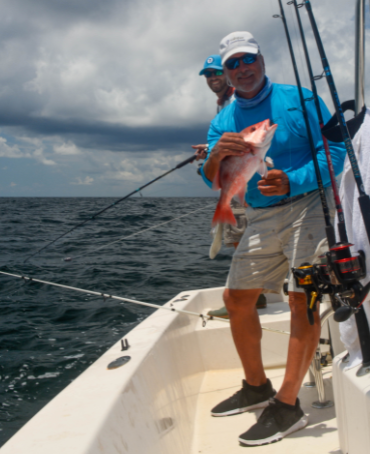 ---
April is Citizen Science Month! See How Fishermen and Others are Helping to Fill Data Gaps Through the Council's CitSci Program
Effective fisheries management relies on adequate and timely data. However, limited resources often lead to data gaps, which can compromise the accuracy of management decisions. In the South Atlantic region, fishermen have expressed a desire to become more involved in collecting data to support fisheries management. In response to this need, the South Atlantic Fishery Management Council (SAFMC) developed the Citizen Science Program, the first of its kind in the nation.
We're celebrating CitSci Month in several ways, including sharing our recent feature on NOAA Central Library, "Supporting Fisheries with Citizen Science: The South Atlantic Fishery Management Council's Approach". Watch the video to see the increased interest and growth in the use of citizen science. Get a better understanding of the SAFMC Citizen Science Program, including the partnerships and stakeholder involvement in its development since 2016, and various projects currently underway. Stay tuned for more!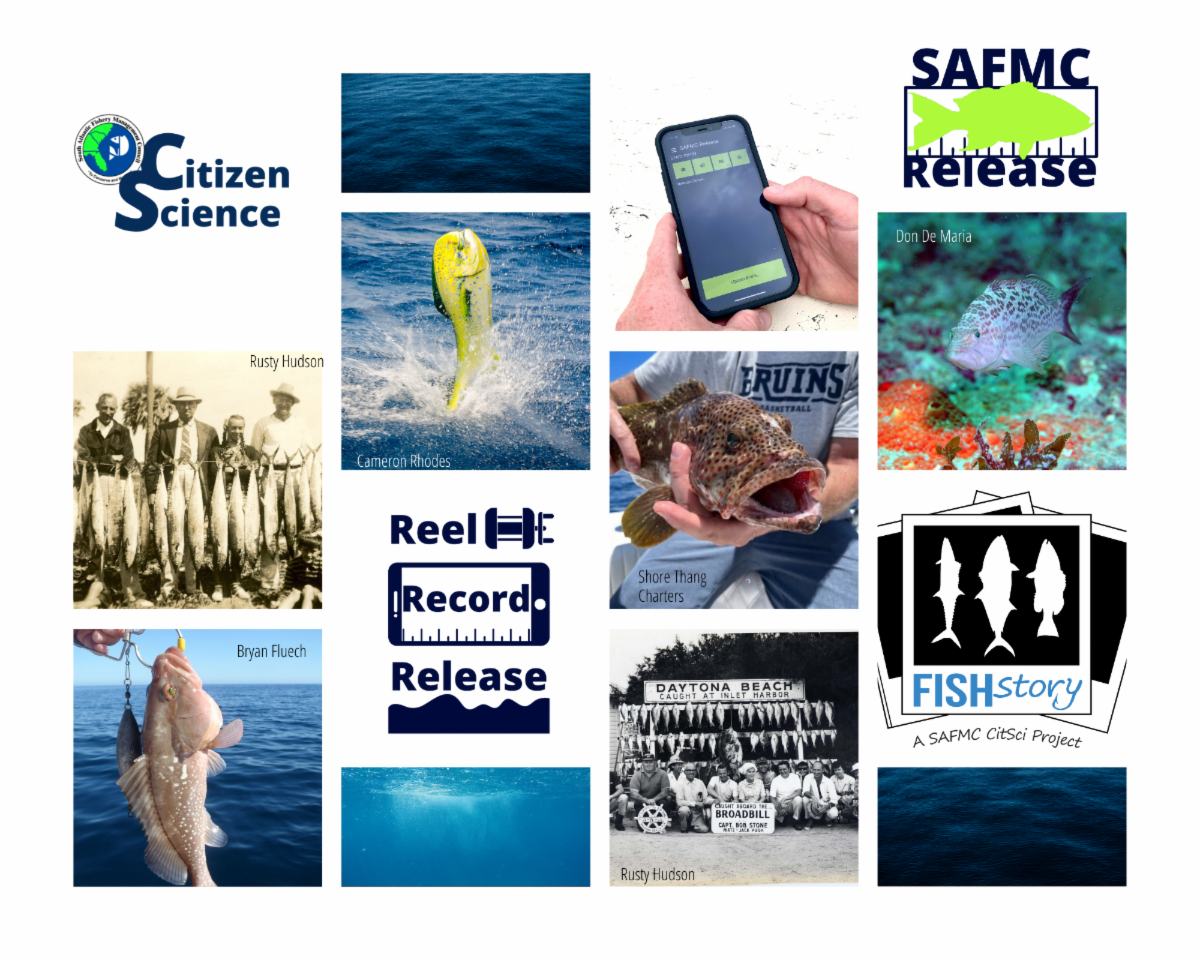 ---
Additional Snippets:
Celebrate Earth Day and Citizen Science Month with Free NOAA Videos!
Educators and others simply interested in the ocean, take note. NOAA's Ocean Today Program is celebrating Earth Day with an amazing collection of short videos highlighting all things, well Ocean! Check out these resources at: The Ocean We Love Collection and learn how Citizen Science is being used, including a feature on A.I. and Citizen Science focusing on whales.
Mark Your Calendar
Keep track of meetings scheduled by the Council from the Meetings page of the website and register for meeting webinars as information becomes available. Register early and receive email reminders as the meeting date(s) approach!
April 17-20, 2023
Scientific & Statistical Committee and Socio-Economic Panel Meeting
Town and Country Inn
Charleston, SC